Sergei Sobyanin
and the Transformation of Moscow
Sergei Semyonich Sobyanin is the current Mayor of Moscow, a position he was promoted to under then-president Dimitri Medvedev in 2013. Originally an engineer and mechanic, he became involved in local politics under Communism and saw his political star rise during Perestroika's turbulence. Following the collapse of the Soviet Union—as the economy failed and social programs broke down—his ability to mediate between local citizens, big business, and local and regional governments produced positive results for all, making him a popular leader.
Sobyanin rose quickly to national politics and garnered a reputation for developing public infrastructure and for modernizing and digitizing government services. Nevertheless, he also often faced criticism for implementing major decisions with little public input. In addition, some critics accuse him of corruption and of using public funds on public art installations and entertainment venues instead of on additional spending for education and healthcare. Despite these concerns, the highly visible improvements he has implemented in Moscow have led to job approval ratings of 41%, with only 17% of the population voicing disapproval.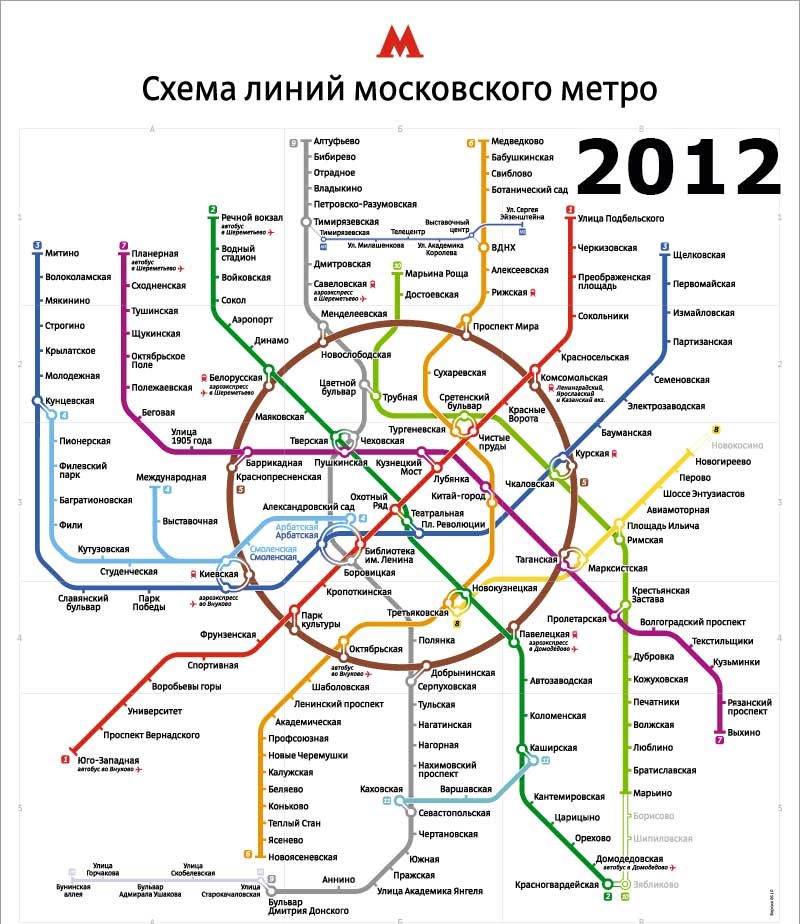 Over the course of his political career, Sobyanin has developed deep ties with the oil industry as well as to the ruling United Russia political party and President Vladimir Putin. Six years Putin's junior, his rapid rise in national politics has him well positioned as a candidate for the Russian presidency, should Putin not seek reelection in 2018.
Early Life, Education, and Political Rise
Sobyanin was born on June 21, 1958 in Nyaksimvol. This village is located in what is today the Khanty-Mansiysk Autonomous District, an oil producing region on the east side of the Urals in Western Siberia. Both his parents worked in a local creamery and served on the local village council: his father as Chairman and his mother as council accountant. Sobyanin graduated from high school in 1975 and went on to receive a mechanical engineering degree from the Kostroma Technical Institute in 1980.
He went on to work as a mechanic and engineer at factories in Kostroma and Chelyabinsk between 1980 and 1984. In 1982 he became involved with the Chelyabinsk Komsomol, rising to the top of the regional committee. In 1984, Sobyanin was appointed Deputy Chairman to the Town Council in Kogalym, at the time a city of about 45,000 people. A year later he became the head of the Urban Executive Committee. With a growing interest in politics, he pursued a legal degree from the All-Union Correspondence Institute of Law, graduating in 1989. A year later he transferred to head the regional Tax Authority in 1990.
Sobyanin faced major challenges in 1991 after he was elevated to Mayor of Kogalym by Alexander Filipenko, the administrative head of the Khanty-Mansiysk Autonomous Okrug. The town was experiencing mass shortages, social unrest, imminent strikes, and regular conflict between the powerful oil sector and administrative authorities. Sobyanin managed to mediate tensions between the government and the oil sector, boosting tax revenues. He used the money to help ease social tensions by funding improved social services and facilitating access to essential goods.
In 1993, Filipenko brought Sobyanin to the district government as First Deputy and tasked him with duplicating his successes as mayor for the broader region. Within a year, Sobyanin ran for a seat in the District Duma and within a month following his victory he was appointed Duma Speaker. By 1996, he had been appointed by the District Duma to represent his area at the Federation Council, the upper house of Russia's national legislature.
Sobyanin completed a Ph.D. in Law from the Institute of Legislation and Comparative Jurisprudence in 1999. However, his dissertation defense apparently never took place and Dissernet, an independent corruption watchdog focused on Russia's universities, published a report in 2007 that concluded that large chunks of Sobyanin's dissertation were plagiarized from a senior researcher at the institute, Alexander Chertkov. To date, no actions have been taken regarding Dissernet's accusations.
In 1999, Sobyanin became a member of the presidium of a political party known as "All-Russia." All-Russia shortly thereafter merged with the Fatherland Party and, in 2001, with the Unity Party to form United Russia, Russia's current ruling party.
Tyumen Governor and Transfer to Federal Government
Sobyanin was elected Governor of the Tyumen Province in early 2001, unseating incumbent Leonid Roketskiy by a considerable margin. As governor, he helped to facilitate deeper integration between Tyumen and the Autonomous Districts of Khanty-Mansiysk and Yamalo-Nenets. Until 1999, he had campaigned for their greater autonomy, but after becoming governor, he argued that full integration would better resolve political and economic issues. A compromise was reached that allowed for significant administrative independence but pooled tax revenues from mineral extraction and a percentage of income taxes into a fund for infrastructural development and social welfare programs guided by the provincial government.

As part of efforts to improve traffic, pedestrian zones have been created throughout Moscow to encourage people to walk more. Moscow is currently changing so quickly, a whole site has been created to monitoring and recording changes, Moschange.ru.
Sobyanin also simultaneously expanded areas open for oil development while increasing oil extraction taxes. In addition, he pushed for new refineries to process the oil extracted in Tyumen to create an even larger tax and employment base from the oil. Many of these new funds went to modernizing transportation, including renovating the regional airport, building and repairing roads, and providing new public transportation facilities. Tyumen was soon known among Russia's regions for its comparatively high-quality infrastructure. Residential construction also boomed as the economy expanded, the population grew, and residents sought to upgrade their housing.
In 2004, a new law replaced direct gubernatorial elections with nominations by the president and elections by local legislatures. Sobyanin submitted his resignation and asked to be reinstated by Putin, thus effectively and voluntarily placing his rising political career directly in Putin's hands. Putin nominated Sobyanin with a statement of confidence and, within less than year, Sobyanin moved to Moscow as Head of the Presidential Administration for Putin.
In 2008, when Putin became Prime Minister, Sobyanin followed him to become Deputy Prime Minister and Chief of Staff of the Government Executive Office. At the same time, he also spearheaded a program to digitize and integrate public records, strengthening Russia's border control, tax collection, and law enforcement efforts.
Mayor of Moscow
In September 2010, then-president Dmitry Medvedev declared a loss of confidence in long-time Moscow Mayor Yuri Luzhkov, removing him from office. Luzhkov had faced mounting criticism from multiple sources stemming from his policies of maximizing real estate value through infill building (essentially allowing construction in parks, on playgrounds, and even over sidewalks). Luzhkov's wife, as owner of Russia's largest construction firm at the time, appeared to be the major beneficiary of this policy, as well as the major beneficiary of the city's arduous construction permit process, which her company seemed particularly adept at navigating. With the city rapidly becoming denser, traffic congestion also reached critical levels. At the same time, schools were in short supply, basic infrastructure was in disrepair, and Luzhkov, on multiple occasions, leveled criticism at Medvedev and even Putin while demanding more federal funds to resolve Moscow's growing problems.

Another of Sobyanin's major projects has been a complete rethinking of the city's parks. The city has dropped entrance fees and replaced the income by renting more space within the parks to food carts and cafes. Rides have been largely replaced with more green walking area or with sports or cultural facilities. Pictured here is the main entrance to Sokolniki Park in Moscow (the second picture was taken just after construction of the new entrance, before it was officially opened).

Following Luzhkov's ouster, Sobyanin was nominated by Medvedev and quickly elected by the Moscow City Duma. Medvedev specifically tasked the new mayor with cleaning up corruption and resolving traffic issues. Sobyanin took as his first order of business a purge of many of Luzhkov's associates in the city government. Moreover, Sobyanin went on to eliminate about 30% of Moscow's administrative workforce during his tenure. Much of this reduction was achieved through a digitization of city services and a consolidation of government functions into "single-window" facilities, which provide multiple services at single, multi-functional locations.
Sobyanin also halted many planned spending programs for further review. Luzhkov's proposal to build an additional ring road around Moscow was rejected. The project would have cost billions, with much of that money going to purchase real estate that would be demolished to make room for the road. Additionally, critics contended it would have been ineffective at improving traffic anyway. Instead, Sobyanin has focused on building new traffic interchanges and making improvements to traffic flow. He also discouraged traffic inside the city center by installing parking fees.
Sobyanin combined these measures with a massive expansion of public transport—building dozens of new stations and miles of additional track for Moscow's subway system. He also renovated an existing Stalin-era freight rail system that circles the city center to include passenger trains and is further integrating this line with the metro system. In addition, he built a number of new parking facilities; a number of these structures are located near metro stops outside the city center are meant to encourage drivers to transfer to public transport. This has all generally improved traffic in the city and encouraged public transport use. However, Moscow is still rated as the world's second worst major city for traffic congestion – meaning that mayor Sobyanin still has a ways to go to clearing Moscow's legendary traffic jams.
Many of Sobyanin's reforms have been specifically geared to build Moscow's image as a cultured city. One of his first moves was to place Moscow's parks under new management. Park renovations were paid for by new auctions to introduce cafes and food carts. Entrance became free and citizens were, for the first time since the fall of the USSR, encouraged to organize events in sports, culture, and education. In addition, a system of pedestrian streets now connects most of central Moscow. These thoroughfares, areas once cluttered with parked cars and abandoned buildings, are now walkways lined with cafes and retail shops.
Some of Sobyanin's reforms, however, have come across as haphazardly implemented. For instance, a year after he had demanded that kiosk owners pay to upgrade their structures, the city began demolishing the structures under a new plan designed to reverse much of the Luzhkov-era infill. The authorities argued that these kiosks and other structures had been built illegally, often without proper connections to utilities and thus posed a major safety issue. Many Moscovites complained that the facilities being torn down provided valuable services. The kiosk owners, of course, argued that the loss of the structures was an assault on their livelihoods and to small business in general. Sobyanin retorted by pointing to his administration's streamlining of construction and business permits as evidence of his pro-business agenda.
In 2013, following a reversal of the 2004 law and a return to direct gubernatorial elections, Sobyanin followed his own lead and again submitted his resignation so that he could receive a new mandate from the Moscow electorate. While ostensibly a magnanimous move, critics pointed out that he would have faced an election in 2014 anyway. By forcing an early election, his opponents were given less time to organize. Furthermore, although President Putin accepted his resignation, he immediately appointed him interim mayor until the elections. Sobyanin then made a point of not campaigning, but also making frequent public appearances as mayor. Critics claimed that this was effectively an abuse of administrative resources.
One of Sobyanin's more controversial changes to Moscow has been the removal of hundreds of shops and kiosks that had been established in Russia after the fall of the USSR.
In the mayoral election, Sobyanin's main opponent was opposition leader Alexei Navalny, who, to the surprise of many, was allowed to register and run despite being openly critical of the government and being the target of a pending fraud lawsuit. Navalny, in contrast to Sobyanin, tirelessly crisscrossed the city, speaking to small and large groups anywhere he could. His supporters fanned out to distribute flyers and make his program known. In the end, Navalny won an impressive 27% of the vote while Sobyanin won the election with 51%. Navalny's supporters argued that Sobyanin's win had come through administrative manipulation. Many of Sobyanin's supporters argued that although some 67% of eligible Muscovites didn't vote, most were likely Sobyanin supporters already convinced of their candidate's victory.
Throughout his tenure as mayor and throughout his political career, Sobyanin has projected a reserved seriousness, often appearing wooden on camera. Some of his programs, such as the mass kiosk demolitions, have obviously been public relations disasters. While some of his other policies, such as his steadfast opposition to authorizing LGBT events in Moscow, have even earned him international derision. Nonetheless, despite this, his administrative skills and his continued loyalty to the Kremlin have won him a considerable amount of political capital at home. His ability to coordinate between business and government to ensure social services and expand and maintain infrastructure has earned him respect from many sectors of society. His approval and trust ratings are also some of the highest among all Russian politicians. Whether or not his rapid rise in national politics means that Putin is sincerely considering him as a potential successor is uncertain. However, Sobyanin's influence remains strong and he is well positioned to move to even more powerful positions in the future.
Sergei Sobyanin interviewed by kids (in Russian) as part of a project by Kidzania, a new theme park in Moscow that allows kids to try out different professions.