The Russian State Library (Российская государственная библиотека), also often known as The Lenin Library, was founded in 1925 on the basis of the book collection of the massive Rumyantsev Museum. It has served as a sort of Library of Congress, receiving a copy of everything published in the country. Today, it holds about 47 million printed items.
The Library's archive fonds are massive and eclectic, covering everything from books (literature, rare books, book collections of famous individuals, reference books ranging from biology to law), magazines, scientific journals, posters and other art, music publications and sound recordings, theses, and more – covering not only Russian works, but also foreign works – with Oriental and Jewish works given special emphasis.
Overall Experience
Researchers report that this archive is very easy to get into and easy to work with. All information needed to work the archive is freely available and the employees are generally professional and efficient.
Prep Beforehand
The Russian State Library's putivoditel are available online. They are also available on public computers on the first floor. To request materials, you must fill out a form at the desk located outside your assigned reading room.
Documents needed: Passport and any official document where your name is written in Russia (e.g. your visa).
Additional documents needed if you will be accessing rare books: a formal letter in Russian stating your research topic.
Time: 20 minutes
Institution letter template (should be on official letterhead) – Only needed if accessing rare or antique book collections:
(DATE)
Директору
Российской государственной библиотеки
Дуда Вадиму Валерьевичу
Уважаемая Вадим Валерьевич,
Прошу Вашего разрешения на ознакомление с материалами архива (RESEARCHER'S NAME, TITLE, POSITION), в рамках темы (ее/его) исследования (RESEARCH NAME, PURPOSE (DISSERTATION, BOOK, ETC)).
С уважением,
(TITLE, NAME, POSITION OF INSTITUTION OFFICIAL)
Working the Archive

As this library is quite popular, you will be assigned a reading room which is indicated in the blue box of your library card. However, to access material on military, legal, music, and other special collections, you will need to go to the reading room for that specific collection – ask at the desk as you are applying for your propusk where material on your subject is located.
Working days between requesting delo and receipt: 0.5 (request in the morning, receive in afternoon)
Maximum delo that can be requested at one time: 3-7 (varies by department)
Microfilm Copies:
Photos from the microfilm projector may be made, with permission, for free. Paper copies will run 10 rubles per copy.
Document Copies:
Photos may be taken, with permission, for free for documents dated after 1830. Older documents must be copied or scanned. Photocopies and scans both run 7 rubles each.
Scheduling practices: Documents must be ordered in advance either via an online form or by calling +7 (499) 557-04-70 доб. 23-56. No paper requests for documents are accepted, as it was before when a researcher ordered documents after coming to the library and filled out paper request forms. One can come to the library any day without problem, after ordering the documents beforehand.
Problems: No printed material may enter the library – including dictionaries. You can bring a laptop, however, as well as pens and paper. Electrical outlets are hard to come by.
Other: Reading room number 4 is for internet access. There is a small and comfortable cafe in the basement.
Photos of The Russian State Lenin Library
Student Review of The Russian State Lenin Library

By Helen McHenry, 2019
During our last week in Moscow, two of my friends and I decided to check out Russia's State Library. Located just a few blocks from Red Square, Библиотека имени Ленина (The Lenin Library) is the world's second largest library and houses over forty-six million items. We were interested in the library not only as a place to study but to obtain library cards, as many of our friends had already procured theirs, and they seemed a perfect souvenir.
We entered via a side door near the main entrance, which brought us to a small chamber where a waiting area faced a grouping of shockingly modern electronic doors. We were instructed to fill out the provided information cards and take a number. When that number appeared over one of the doors, we were to go inside to have our cards made. Inside each kiosk was a library worker ready to review our information cards and snap a photo before printing our cards.
Once the three of us had our cards, we walked a short distance around the building to the main entrance, where we scanned our cards twice and received a small slip of paper that we would return upon exiting the library. We wandered up the grand staircase that constituted the main atrium, appreciating the gorgeous Soviet architecture. From there, we entered a set of double doors to a stairwell and walked up a flight of stairs to one of the library's many reading rooms.
The room was split in two, one half with computers and the other without. Our trio padded across the thin carpet to the side without computers and found seats in the row closest to the doors, soon joining the quiet shuffle of people hard at work. As my group had a test the following day in one of our classes, I soon moved over to the other side of the room to make vocabulary flashcards. In switching back and forth between the English and Russian keyboards, I was amazed at the number of keyboards representing various languages – six or seven at the very least.
Before we left, I traveled up a floor to find the bathroom, becoming hopelessly lost along the way (an open door had concealed the women's restroom on my way in, causing me to go through that door to discover a whole different section of the building). The windows I passed revealed gorgeous views of the city from above, causing my already lengthy trip to become at least twice as long as I admired the scenes.
The library closed at 8:00pm, so we couldn't stay for very long. All three of us agreed, however, that we wished we had discovered it earlier. The atmosphere was incredibly conducive to working, without many of the distractions present in the dorms. I highly recommend the Russian State Library to anyone visiting Moscow, as it is both a beautiful spot for tourists and a great place to study for students.
Logistics
Address: Vozdvizhenka street 3/5, Biblioteka imeni Lenina metro station,
Phone: +7 (800) 100-57-90,  +7 (495) 695-57-90
Working hours: 
Monday-Saturday: 9:00 – 20:00
Closed on Sundays
You Might Also Like:

(May include current article)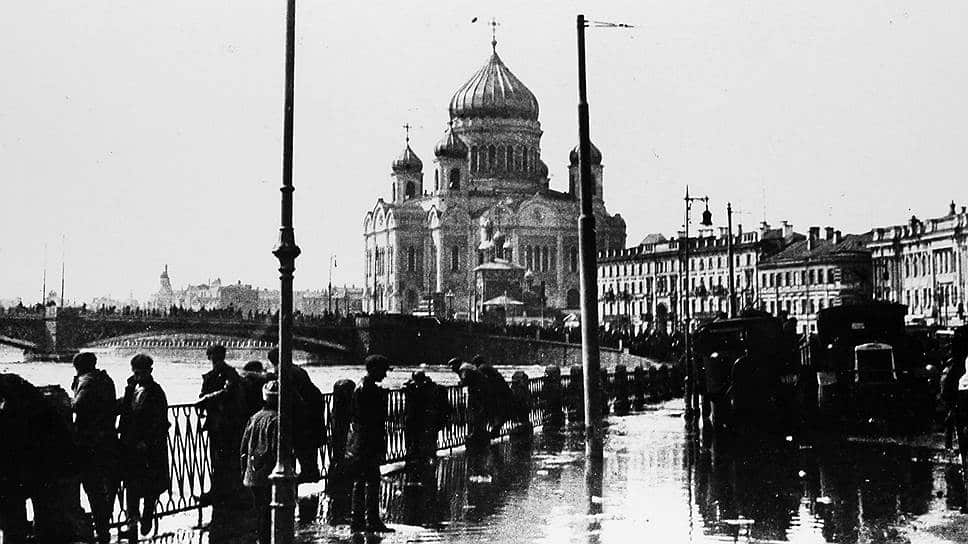 Russian archives are an essential resource for anyone seriously studying Russia. Like any tool, however, one must first know how to use it. This brief…
1 comment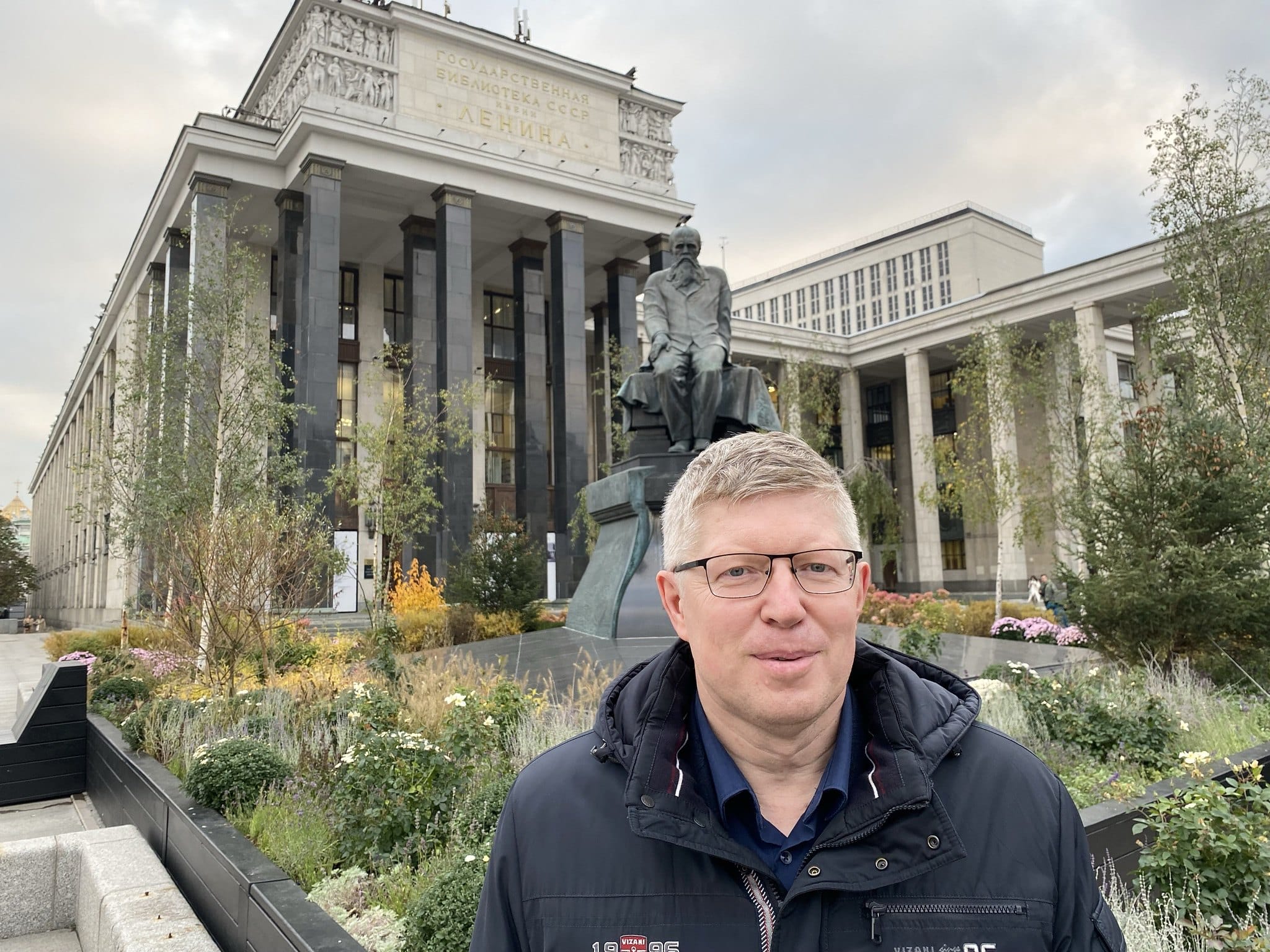 The following are observations by SRAS employees and clients while exploring Russian archives as part of SRAS' Research Support Services. Entries will cover particularly interesting…
0 comments