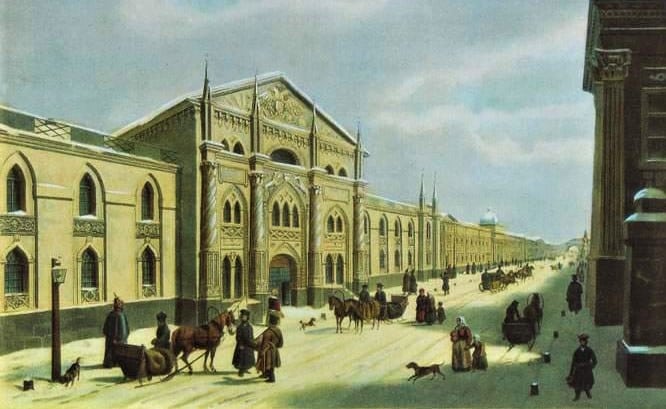 This page is developed by SRAS.org. It is devoted to resources for advancing the careers of academics in fields related to Russia. It is meant to complement our page on international employment in fields related to Eurasia, hosted on SRAS.org, our guide on researching history and culture online, and the gudies to Russian archives on this site.
Each month the SRAS newsletter features news and information about Russia, its politics, culture, and language!
1. Professional Organizations
Having a network of colleagues to support you is important in both researching a topic and in more generally advancing your academic career. We maintain a large list of these organizations on our page devoted to international careers. SRAS also provides remote research services to help researchers abroad access Russian archives.
2. Eurasia-Friendly Publishers
University of California Press offers a number of older publications for free online and continues to publish new material.
Russia On Line is a small independent bookstore and publisher.
Possible publishers for modern Russian literary fiction in English translation is just that.
Russian Life is a magazine whose publishers also produce a range of books and other material.
Slavica Publishers offer a range of scholarly journals and books for Russia-related subjects.
Michigan Slavic Publications also offers a range of scholarly journals and books.
Hipppocrene Books is a specialty publisher offering a number of books on learning FSU, Eastern European, and other languages.
EastView.com is an excellent source for books and periodicals about Russia and the FSU. See also their "Guidebooks to Russian Archives," an index of what's available where!
BiblioRossica is a Russian language project from American publisher Academic Studies Press. It is a continuously expanding portal for modern academic literature on the humanities, in an electronic format.
The Association of Women in Slavic Studies offers a sizeable list of publishers with Slavic-themed offerings.
Discovery Press is an imprint of Silk Road Media that translates and publishes books from Central Asian languages into English.
Ugly Ducking Press publishes many texts by authors from the former Soviet Union and other locations.
Three Percent launched in the summer of 2007 with the lofty goal of becoming a destination for readers, editors, and translators interested in finding out about modern and contemporary international literature.
3. Journals (online, etc.)
     A. Specialized in Publishing Student Work!         back to top
Vestnik is run by SRAS and publishes the best in student research on all subjects related to Russia, Eastern Europe, the Caucauses, and Central Asia. Submissions are open to all students and are continuous.
The Birch is a student journal run at Columbia University. It publishes mostly culture-related articles including creative writing in both Russian and English. 
     B. Online, Open-Access         back to top
The Directory of Open Access Journals is the largest listing of open access articles and journals online.

The Bridge-MOST is run by The International Association for the Humanities (IAH) and publishes articles in English, Belarusian, Russian, and Ukrainian.
Verges: Germanic & Slavic Studies in Review is an online and open-access graduate student journal from the University of Victoria.
The International Center for Not-for-Profit Law provides Russian legal documents, an e-journal, and other information in a free, searchable database.
Demokratizatsiya: The Journal of Post-Soviet Democratization focuses on politics, economics, social issues, legal systems, nationalities, international relations, and human rights.
Forshungsstelle Osteuropa provides an impressive collection of materials concerning Eastern Europe.
KinoKultura is the only English-language e-journal devoted to contemporary Russian-language cinema. 
Nabokov Online Journal is a refereed multilingual electronic edition devoted to scholarly articles, comment pieces and book reviews related to Nabokov.
Pushkin Review is a bi-lingual, peer-reviewed journal published annually in print and for free online.
Russian Analytical Digest offers articles written from around the world in English. Each issue focuses on a specific subject, which have included those focused on international relations, domestic politics, and social issues.
The Central Eurasian Studies Review (CESR) is a scholarly review of research, resources, conferences, events, publications and developments in scholarship and teaching on Central Eurasia.
Central Asian Program at George Washington University offers several publications on Central Asia – including a journal that occasionally publishes graduate student research.
Heritage Language Journal is a unique publication focusing on learning and teaching languages to heritage speakers of those languages. Register for free to access the articles for free.
The Journal of Russian Icons promotes the academic study of Russian icons and publishs new research relating to them.
ВИВЛIОθИКА: E-Journal of Eighteenth-Century Russian Studies is a peer-reviewed scholarly journal devoted to the culture and history of the Russian Empire (1660-1830). The journal is open to submissions in all relevant disciplines and in all the major languages in which eighteenth-century Russian studies is researched and inclusive of non-Russian ethnicities, nationalities, and confessions within the Russian empire.
Post-Soviet Armies Newsletter is an electronic newsletter devoted to armed forces and power ministries in post-Soviet countries.
Russian Law Online has an enyclopedia of law concepts and application in Russia and publishes articles on Russian legal matters.
     C. Subscription Publications         back to top 

SlavFile, is the a quarterly newsletter of the American Translators' Association and provides information that will help facilitate the careers and professional development of translators and interpreters of Slavic languages.
Tolstoy Studies Journal is everything you ever wanted to know about Lev Tolstoy. Lots of online references, photos and other resources – produced by the Tolstoy Society of North America.
Stanislavski Studies is an English/Russian, peer-reviewed eJournal, presenting scholarship on subjects related to the work of Konstantin Stanislavski.
Folklorika is published twice a year by The Slavic East European Folklore Association and provides a year-round forum for those studying Russian, Polish, Bulgarian, Ukrainian, and Serbian Folklore
Studies in Russian and Soviet Cinema focuses on pre-revolutionary, Soviet and post- Soviet film, its aesthetic development, and its position between ideology and industry.
CALICO Journal is devoted to research and discussion on technology and language learning.
Slavic & East European Information Resources is a peer-reviewed journal about Slavic librarianship and book studies.
      D. Translation         back to top
Exchanges is the University of Iowa's literary e-journal devoted to translations both in and out of the English language and aims to foster cultural interchange and expand awareness of translation as a valid art form.
WordsWithoutBorders is an online publication devoted to translations. They accept submissions on a continual basis.
     E. Discontinued / Archived         back to top
The NEP Era: Soviet Russia, 1921-1928 was a yearly peer-reviewed journal.
Bridges was a subscription Russian journal devoted entirely to articles on translation and interpretation.
UC Press E-Books Collection published free, online versions of recent scholarship on various topics. The link will take you directly to those books related to Russia. Some entries are open access. All are from before 2004.
Studies in Slavic Cultures was run by the University of Pittsburgh and publishes papers written by graduate students on specific themes as set by the editorial staff.
4. Copyright Law
Introductions to US copyright law, can be found at Crash Course in Copyright and Copyright Term and the Public Domain in the United States.
Russian Copyright Law is subject to the Universal Copyright Convention (UN) and the TRIPS Agreement (WTO)