How the News is Reported in Russia
Special Edition: Russian Presidential Campaign
February, 2018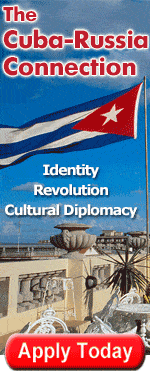 This month's TV News in Russia spends a second month looking at how Russian media are covering Russia's presidential campaign. As is always the case every month, incumbent Vladimir Putin is dominating the airwaves with visits to factories, forums, and over the holiday season, to churches. Other presidential contenders are generally covered in blanket reports discussing the election in general and are not given serious, positive coverage. Of most interest this month is the prevalence of reports against the Communist Party Candidate, who has almost never been mentioned without also mentioning foreign bank accounts and foreign real-estate that have been connected to him. Several selected newscasts, representative of the coverage as whole, are presented below with English-language synopses.
According to a 2016 poll by the independent Levada Center, 80% of Russians view television as their primary source of news. The same Levada poll, however, shows that only 41% trust the news as an objective source of information. The broadcasts sampled here are from Russia's most-watched channels: First Channel and Russia Channel from the Sunday news reports.
To receive SRAS's free monthly newsletter (which features new issues of this news resource) by email, simply sign up.
Deadline Expires to Submit Signatures to Central Election Commission. Eight Presidential Candidates Remain in the Running.
First Channel reports that the list of the presidential candidates has been almost finalized, with eight candidates left from the 70 who had stated their intention to run. The current list of candidates includes Sergey Baburin (running from Russian All-People's Union political party), Pavel Grudinin (Communist Party of the Russian Federation), Vladimir Zhirinovsky (LDPR party), Vladimir Putin (independent candidate), Ksenia Sobchak (Civil Initiative), Maxim Suraikin (Communists of Russia), Boris Titov (Party of Growth), and Grigory Yavlinsky (Yabloko).
According to First Channel, the signatures collected for Vladimir Putin have already been checked. The Central Election Commission checks all signatures; Putin's had the lowest rejection rate on record. Moving to Communist Party candidate Pavel Grudinin, First Channel stated that he "still could not settle the issue of his bank accounts held abroad" and mentioned that he has two bank accounts in Switzerland and two more in Austria, whilst he wrote a statement on January 8, 2018 saying that he has no accounts or assets in foreign banks. The report also reminded viewers that Russian legislation prohibits presidential candidates to have funds or other assets in foreign banks. First Channel quotes presidential candidate Ksenia Sobchak as saying at a round table discussion about the judicial system that "fair courts are the most important thing for Russia, this is a national idea every person would like to see." The candidate from Communists of Russia Party Maxim Suraikin was quoted as saying that interest-free loans should be given to farmers.
The report then shifts to covering in detail a meeting between Vladimir Putin with his 500 authorized representatives, who asked questions about Putin's plans. First Channel quotes Putin as saying that the state should continue supporting teachers by paying them a salary not below the average salary for their particular region. Speaking of his priorities for the next six years, Vladimir Putin said that a "developmental breakthrough" is needed for Russia and that this will include investing in modern health care, education, infrastructure, and technology, so that no unforeseen circumstances can stop the momentum of Russia's development.
First Channel then moves back to providing rapid quotes from other candidates. Vladimir Zhirinovsky of the LDPR said at a meeting with voters that he knows how to provide all Russians with affordable housing – by giving mortgages for building cheap wooden cottages. Grigory Yavlinsky visited Pskov, a low-income region of Russia, and promised that if is elected President, the local residents will have high salaries and pensions. Boris Titov met with businessmen and spoke about the need for Russian businesses to have access to low-interest loans, at the level of five percent, so that new production facilities could be established in Russia. Sergey Baburin spoke in a Moscow mall about the need to support small and medium businesses in Russia.
Putin Empathized with Pain of Olympic Athletes
Russia Channel reports that on January 31, Vladimir Putin met with the athletes who will represent Russia in the Pyeongchang Olympics.
The channel reports that "Putin's words were extremely honest and sincere, indicating that he understands the pain of the people he speaks to." Putin was then shown speaking at length saying that "We all know very well the price of victory in modern high performance sports and how much hard work it takes – and you know it better than anyone does. But it becomes twice as difficult when sports get mixed with extraneous events, phenomena, circumstances, politics or other things that have nothing to do with it. And it becomes three times harder when the public in a country – our country in this case – has very mixed and complex attitudes, sometimes completely opposite opinions on the matter. This creates a very tough environment for achieving results. Please forgive us for not being able to protect you from this."
Concluding the meeting, Vladimir Putin told the athletes, "You need to focus on results and on winning. Everything that happens around the sport and around our athletes should not distract you. You know how to do this. Many athletes are going, both experienced and novice ones. However, all of you are used to fighting and know how to do it. You need to ready yourselves. One more thing. Someone here mentioned that since some athletes were not allowed to participate, we will double our efforts to make up for the missing ones. There is an old song dating back to Soviet times: "For myself and the other guy." Keep this in mind, and you will succeed."
Vladimir Speaks to Russia's Big Business at the Convention of Russian Union of Industrialists and Entrepreneurs
First Channel reports that Vladimir Putin spoke to representatives of large Russian businesses at the convention of the Russian Union of Industrialists and Entrepreneurs. Putin criticized the Western sanctions imposed on Russia, saying that "the policy of artificial limitations in international business relations leads to nowhere" and expressed hope that those who initiated the sanctions, will "tire" of them soon, and normal relations will be reinstated.
Putin Calls to Reduce Bureaucracy in Science
Russia Channel reports that President Putin visited Novosibirsk, Siberia's major scientific center. The President stated at a meeting with scientists that "impetus to development is needed," and said that he sees such impetus in launching "major projects of national scale." According to Russia Channel, Putin gave orders to launch a program of genome studies as quickly as possible. Also, Vladimir Putin spoke about the need to reduce on bureaucracy in the decision-making processes for Russian science. The report concludes by saying that President Putin also visited the city of Krasnoyarsk, where he saw the newly built venues for the World Student Games for 2019 – a stadium, mountain skiing resort, and an airport.
Russian Dumplings, Meat, and Ice Cream: Presidential candidates took great interest in food
Russia Channel reports that presidential candidate Boris Titov visited several agro-industrial companies in Krasnodar region such as famous wine-growing region Abrau-Dyurso, where he told the local wine producers that the Russian economy should develop through projects like theirs, and not only via exporting oil. Titov also visited a dairy canning plant in the town of Korenovsk, where he spoke about the need for large-scale economic reforms for Russia, like the reforms of Pyotr Stolypin at the beginning on 20th century. (The report did not mention it, but Putin has spoken often and highly of Stolypin as well.)
Another candidate, Maxim Suraikin from The Communists of Russia Party spoke at the exhibition of the Space Museum in Moscow that the government should focus on developing the space industry.
Pavel Grudinin, candidate from the Communist Party of the Russian Federation, said at the meeting with farmers that that the state should change the economic conditions and make the domestic producers competitive. As has become almost standard in reports about Grudinin, currently in (a very distant) second place in the presidential race, Russia Channel mentions that he has an estate in Spain and holds accounts in foreign banks. Also, the channel quotes a group of the former employees of the agricultural enterprise headed by Grudinin as saying that they were fraudulently deprived of their rights of land ownership. Some other employees, the report continues, were made redundant and evicted from the apartments provided by the enterprise, just two years before having them paid off.
Candidate from LDPR party Vladimir Zhirinovsky gave master class on making Russian pelmeni in Yekaterinburg and demonstrated his skills at frying meat at Prodexpo Food Exhibition.
Russia Channel reports that candidate Ksenia Sobchak visited the USA, where she attended the National Prayer Breakfast of President Trump and spoke at the Center for Strategic and International Studies. According to Russia Channel, Sobchak used her trip to the USA criticize Russia's political system. In particular, she said that the media is controlled by the state, and the opposition has access only to one TV channel.
Presidential candidate Sergey Baburin spoke about the need to put the utility sector in order.
Grigory Yavlinsky, another candidate, "paid special attention to" meetings with university students and professors, Russia Channel reports. In his speech given at Rostov-on-Don Institute of Philosophy and Political Science, Yavlinsky spoke about the need to transform Russia's economic, domestic, and foreign policy to create a foundation for growth and development.
One Month Left Before Presidential Elections in Russia – Campaigning in Media Has Started
First Channel reports that the presidential race has entered "the crucial stage," with one month left before the elections. On February 27, televised candidate debates will start. First Channel also mentions that Vladimir Putin is the undisputed leader of the race (with 71 percent of the voters supporting him), followed by Pavel Grudinin (7 percent) and Vladimir Zhirinovsky (5.5 percent).
First Channel quotes the head of All-Russian Center for Studying Public Opinion VTSIOM Valery Fedorov as saying that only half of the Communist Party's supporters are ready to vote for Pavel Grudinin, the party's nominee. First Channel quotes some members of the Communist party who expressed their concerns about Grudinin's bank accounts in foreign banks and the fact that he was not a member of the Communist party before the elections.
The channel report was highly critical of Grudinin, saying that during the meeting with people who had been deceived by construction companies, the candidate promoted himself and did not want to discuss the issues of the meeting participants.
The Central Election Commission has distributed among the candidates state-provided timeslots on five national TV channels, three radio stations, and space in 15 print publications, First Channel reports.
Vladimir Putin Tells Prosecutor's Office to Pay Special Attention to Solving Social Issues
First Channel quotes Vladimir Putin as saying at a meeting with top officials in the Prosecutor General's office that they should be primarily engaged in solving social issues, such as preventing excessive utility charges, monitoring prices for medications, and making sure that salaries are paid on time. Also, the President called for enhancing the protection of the rights and freedoms of entrepreneurs and fighting against corruption. The prosecutors respond that they are actively investing fraud committed by construction companies. In the cases under review, 6,000 people were given apartments they had paid for, while another 30,000 are on the waiting list.
Vladimir Putin Spoke to Russia's Best Officers about Russian Army Traditions
First Channel reports that President Putin received in the Kremlin prominent military men from many regions of Russia. The channel quotes Vladimir Putin as saying that the army fully ensures the safety of the country, as the Russian army is among the leading armies in the world in terms of combat readiness and the quality of weapons, and the government will continue improving Russia's defense capability.
Communists Party Seems to Have Decided to Mock Voters by Nominating Pavel Grudinin as Candidate
First Channel criticized in its report Pavel Grudinin for having bank account in Austria, Liechtenstein and Switzerland and for his failure to provide a clear explanation for them. The structure of business of the farm headed by Grudinin, was also criticized as the bulk of the profit comes not from the agricultural business (growing strawberries), but from selling apartments and other real estate deals. The channel's report also highlighted that Grudinin's sons have houses in Spain and Latvia, and one of them has a residence permit for Latvia. The Channel highlighted that Latvia is a NATO member. First Channel quotes professor of Higher School of Economics Oleg Matveichev as saying that "it seems that Grudinin's family prepared a second place of residence in case some tax violations are revealed."
Leaders of Electoral Rating: Putin, Grudinin, Zhirinovsky
Russia Channel reports that Vladimir Putin does not intend to participate in election debates. The channel states that this is "the legitimate right" of President Putin, as, "first, he is busy at work," and, secondly, Putin is "understandable and clear." Also, "it is a rule well-known worldwide that the leader should not engage in direct debates with those who are lagging behind, in order not to improve his/her position."
Rusia Channel reports that the All-Russian Center for Studying Public Opinion VTSIOM assesses Putin's electoral rating as 69.5%. The rating of the other candidates is much lower: Pavel Grudinin – 7.5%, Vladimir Zhirinovsky – 5.3%, Grigory Yavlinsky –
1.4%, Ksenia Sobchak – 0.9%, Sergey Baburin – 0.4%, Boris Titov – 0.3%, Maxim Suraikin – 0.1%.
Russia Channel quotes head of VTSIOM Valery Fedorov as saying that 90% of voters say that they would definitely not vote for Ksenia Sobchak, and 30% have similar attitude toward Vladimir Zhirinovsky.
Also, Russia Channel criticizes in its report candidate Pavel Grudinin for having bank accounts and property abroad, which diminishes his support among the voters.
Sobchak Reminded Rivals that Word "Russia" is of Feminine Gender in Russian
Russia Channel reports that the presidential candidates are becoming more and more active closer to the election date. Communist Party of the Russian Federation took active part in celebrating the 100th anniversary of the establishing of the Soviet Army. This was celebrated on February 23. Candidate for the Communist Party Pavel Grudinin spoke at the celebration in Moscow and said that the Russian army should be made the greatest army in the world again. Russia Channel then reminds viewers that Grudinin's son owns two houses in Latvia and that one of these could be prepared for Pavel Grudinin himself. Also, Russia Channel states that the nomination of Grudinin from the Communist Party has resulted in "a crisis inside the party."
According to the channel, candidate Vladimir Zhirinovsky also paid tribute to Russian Army, speaking in Pushkin Square at a celebration organized by the LDPR Party.
Candidate Grigory Yavlinsky met with the residents of Troparevo-Nikulino neighborhood and spoke about the need to give more powers to local governments, including the right to hold one-third of the collected taxes, not the current 5-6%.
Candidate Boris Titov spoke about the need for the state to support businesses by reducing their tax burden.
Candidate Ksenia Sobchak visited Murmansk and said at a meeting with local residents that her main criticism to the current government is that it had not built "any cutting edge industry during 18 years of high oil prices."
Candidate Sergey Baburin criticized the policy of consolidating neighborhood outpatient clinics, saying that it is not convenient for people to travel to different parts of the city for doctor's appointments.
According to Russia Channel, representatives of Vladimir Putin "continue campaign trips across Russia."
Russia Channel reports that the State Duma will invite 243 foreign observers from 74 countries to the presidential elections in addition to observers from the countries of the former USSR.
Putin Ordered Government to Improve Ecology of Krasnoyarsk
Russia Channel reports that the President ordered Prime Minister Dmitry Medvedev to develop and approve, jointly with the government of Krasnoyarsk region and
the concerned organizations, a comprehensive action plan on improving the environmental situation and reducing emission of pollutants into the atmosphere, by June 15, 2018.
President Putin gave this order after visiting Krasnoyarsk on February 7. Russia Channel quotes Vladimir Putin as saying that the main sources of pollution in Krasnoyarsk are motor vehicles (36% of the emissions), the aluminum plant (29%) and the local thermal power plant, and the environmental problems need to be solved so that "the economy could operate in the years to come, companies could work and develop, people could have jobs and decent salaries."
First Channel also reports that the industrial city of Krasnoyarsk has one of the worst environmental situations in Russia, with heavily contaminated air, rivers, and soil. Russia Channel quotes Vladimir Putin as saying during his visit to Krasnoyarsk, that to improve the environment, vehicles in the city should be transferred to natural gas fuel, and the local factories should actively implement new environment-friendly technologies. The President requested the government to present a plan by June 15 for improving the environment of Krasnoyarsk.