How the News is Reported in Russia
Special Edition: Russian Presidential Elections
March, 2018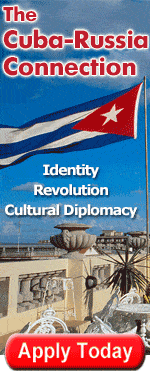 This month's TV News in Russia spends a third month looking at how Russian media are covering Russia's presidential campaign and, this month, the election as well. As is always the case every month, incumbent Vladimir Putin is dominating the airwaves – this month the focus is on raised salaries, lowered taxes, and foreign affairs power. Other presidential contenders are generally covered in blanket reports discussing the election in general and are not given serious, positive coverage. Communist Party candidate Pavel Grudinin continues to bear an onslaught of reports about his foreign bank accounts and foreign real-estate (which candidates are not legally allowed to have) that have been connected to him. Several selected newscasts, representative of the coverage as whole, are presented below with English-language synopses.
According to a 2016 poll by the independent Levada Center, 80% of Russians view television as their primary source of news. The same Levada poll, however, shows that only 41% trust the news as an objective source of information. The broadcasts sampled here are from Russia's most-watched channels: First Channel and Russia Channel from the Sunday news reports.
To receive SRAS's free monthly newsletter (which features new issues of this news resource) by email, simply sign up.
Presidential Election Campaign Entered Crucial Stage. Two Weeks Left Before Elections
First Channel started its report with a description of the rally in support of President Putin at Luzhniki Stadium, which gathered about 130,000 participants. The channel then moved on to covering the debates of the presidential candidates (which President Putin did not participate in). The channel asserted that not all the debates are "informative," as the candidates have "marked themselves with scandals:" Sobchak and Zhirinovsky fought, with Zhirinovsky swearing at Sobchak and Sobchak pouring water on him. Meanwhile, Grudinin left the studio, because he was "not willing to answer uncomfortable questions." The Central Election Committee, when asked about the incidents, said that it is not responsible for the candidates' behavior and voters should judge the candidates for themselves. The channel reported about the candidates' meetings with voters, and finished with denouncing candidate Grudinin for his and his son's having real estate abroad.
Russia Channel ran a similar report on the campaigns, starting by saying that more than 100,000 people from different towns and cities gathered in Luzhniki stadium to express their support for Vladimir Putin. Some celebrities, such as actors, athletes, and military heroes spoke to the audience in support of Vladimir Putin.
Russia Channel offered a similar report. The channel started with mentioning that candidates Maxim Suraikin and Boris Titov started arguing about the pros and cons of the Soviet system while they were still in the dressing room and that the debates only got more heated after that. The report also reminded viewers of other spats between candidates such as that "Baburin accused Zhirinovsky of lying, Zhirinovsky called Baburin a liar and a scoundrel, and then called Sobchak stupid and told her to shut up… in response, Sobchak poured water on Zhirinovsky." Later, in the evening, "some man" from the crowd poured water on Sobchak and shouted that this is revenge for Zhirinovsky.
Zhirinovsky also attacked Grudinin with charges that he "created corruption" as he is "a billionaire, tycoon, with money and property being abroad, bank accounts abroad, and children living abroad." The following day, Grudinin announced that he would not participate in any more debates, stating that "the debates were turned into a show." This statement was retorted by the head of the Central Election Commission Ella Pamfilova who said that elections are supposed to be a big political show in any country.
The channel then focused more intently on uncomfortable questions people asked Grudinin, who held a distant second place to incumbent Vladimir Putin throughout the campaign. In Irkutsk, an elderly woman asked Grudinin why directors of Soviet collective farms, who were Communists, abandoned their people and expropriated the equipment and the best land. Another woman, Tamara Markina, a shareholder of the former collective farm that Grudinin now heads, said that Grudinin had not given her the paper she needs to receive her full pension and that her pension is very low. She and several other former farm employees have previously taken Grudinin to court to challenge the sale of the farm's land where big malls were constructed. Grudinin was also asked many times about his foreign bank accounts, and at the meeting with voters in Krasnodar, he said directly that he has "neither billions in savings nor accounts in foreign banks," Russia Channel reports.
Putin Likes to Make Salad, Believes in Omens and Watches President's Address on New Year's Eve
Russia Channel reports that on March 2, Vladimir Putin had a two hour meeting with reporters from regional media at the Media Forum in Kaliningrad. Putin told reporters that some of the young people who made it to the final of the Leaders of Russia contest would be offered high-ranking positions in the federal and regional government and major Russian companies. Also, Russia Channel quoted Vladimir Putin as saying that the government would invest 1.3 billion rubles to establish paramedical and midwifery stations in rural areas, and 10 billion rubles to renovate children's clinics. Putin mentioned other government priorities such as supporting domestic farmers and improving environmental protections.
In the end, reporters asked Putin some personal questions. Putin says he does morning exercises and that, if he was not the President, he would engage himself in creative work. He also makes a delicious salad, he said, believes in omens, watches his own address to the Russian people on New Year's eve, and that his goal is to make Russia a successful, powerful, stable, well-balanced and forward-looking country. If he could have changed something in the past, Putin would have stopped the collapse of the Soviet Union. He sees Russia's strength in its people.
Presidential Elections in Russia: Early Voting Started in Karelia
Russia Channel reports that early voting for the presidential elections started in Karelia. Members of the regional election commission went to the village of Yakkima on the border with Finland so that 13 villagers there could cast their ballots. Russia Channel also stated that life in that region is improving, with companies, such as a trout farm, a crushed stone pit, and tourist firms finding success.
Finish Line: Only One Week Left Before Presidential Elections
First Channel reports that after the check on all the eight candidates, it turns out that only Pavel Grudinin has bank accounts abroad. The six accounts held by Grudinin as of December 2017, contained more than $960,000 US dollars. First Channel quotes political expert Alexander Asafov as saying that the information about Grudinin's accounts undermines his left-wing political agenda. Then the report showed the scene when Grudinin gave flowers to the only female candidate, Ksenia Sobchak, wishing her happy International Women's Day, and then left the candidates' debates again. After quickly covering various candidates' meetings with voters in different Russian regions, First Channel concluded the report by stating that Vladimir Putin is leading by a wide margin.
Russia Channel carried a similar report on the candidates. The report opened with a discussion of document checks conducted on presidential candidates. In particular, the Federal Taxation Service received information from the Swiss Tax Service about the financial assets of Communist party candidate Pavel Grudinin. That information indicates that as of December 2017, Grudinin had six accounts in Swiss banks, worth a total of $960,917 US dollars." This, the channel emphasized, is despite the fact that earlier Grudinin denied having any accounts in foreign countries. The information about his accounts was made public by the Central Election Commission, to comply with the legal requirements.
Russia Channel also reported that the presidential candidates have had many meetings with voters, listing quickly where certain candidates traveled to before moving on to a more detailed account of Vladimir Putin's headquarters being visited by actors, musicians, and other cultural figures who spoke to the public about various issues. For example, the actor Mikhail Porechenkov stressed culture is much better supported today than in the 2000s when Russia did not have a film industry and its theaters were in bad state. The report then discussed a visit by another candidate, Sergey Baburin, to the Law Institute in Vladimir where he argued that the people of Russia should not be afraid to pursue Russian and Orthodox traditions. The report concluded with stating that another candidate, Gregory Yavlinsky spoke with voters about the problems of disabled people, saying that their issues should be prioritized by the state.
Vladimir Putin Interviewed by Megyn Kelly
First Channel states that, in interviewing Vladimir Putin, NBC reporter Megyn Kelly started with the "all-too familiar statement" that Putin was involved in influencing the US elections. Putin retorted that the Russian authorities were not involved and that such interference would not bring them any benefits. Answering the question why Putin felt that a threat was coming from Navalny and if Putin could cooperate with Navalny, Putin said he is ready to cooperate with those people who want to make Russia stronger, more effective, competitive, and self-sufficient, and that such people should have a clear-cut action plan aimed at the development of the country. The channel summed up the report about the interview by stating sarcastically that "it does not occur to us to instruct Americans which politicians are good and which are bad… we don't teach them how they should live, and we don't interfere in their affairs."
Minimum Wage to Be Raised up to Living Wage from May 1
First Channel quotes Vladimir Putin as saying at the meeting with workers of Uralvagonzavod plant that the minimum wage will be raised up to living wage from May 1, which will improve the financial situation for four million Russian people. According to Putin, the government intended to do this long ago, but the economic situation made it difficult. Putin says that the government wants to drastically reduce poverty, including poverty among working people "which cannot be tolerated."
World Order and Putin Documentaries Reveal The President's Philosophy
Russia Channel reports that documentary World Order, posted online, has attracted great interest with more than 1,000,000 views. The documentary is based on a series of interviews with Vladimir Putin, where he explains the world system as it exists today. Another documentary, Putin, tells about the president's family history, informing about some interesting facts, such as his grandfather's work as a chef for Lenin and Stalin. The documentary tells how Putin chose the profession of a security service officer and explains Putin's current views.
Highways, Bridges, Airfields: Construction Works in Progress
Russia Channel reports that hundreds of transport infrastructure facilities have been renovated in Russia in recent years, and two new airports have been built (in Rostov-on-Don and Sabetta). They are the first new airfields built in Russia since the Soviet era. Other projects listed include a tunnel built for the Baikal-Amur Railway, a bridge now under construction between Crimea and Russia's mainland, and the Central Circular Motorway is being constructed around Moscow.
Head of Central Election Commission Ella Pamfilova is Conducting Press Conference
First Channel quoted the Head of Central Election Commission, Ella Pamfilova, than there had been no complaints from any candidate that his/her observers were blocked or kicked out of polling stations. According to First Channel, after 21 percent of the votes were processed, Vladimir Putin had 71 percent of the votes and Pavel Grudinin – 11.2 percent, and with more votes processed, the number of votes for Putin increased up to 73.9 percent.
Russian Citizens Vote in 144 Countries
First Channel reports that voting stations located abroad were crowded with voters. At the voting stations in Latvia and Estonia, there were long lines of voters. In the USA, the turnout at the voting station was significantly higher than at all the previous elections. In Ukraine, the Minister of the Interior had Russia's voting stations blocked, and voters could not participate in the elections as a result, First Channel states.
All Election Stations Equipped with Video Surveillance Systems
First Channel reports that all voting stations have been equipped with video surveillance systems, and it is possible to observe all the voting stations online in real time through the Our Elections website.
In Vladimir Putin's Headquarters, Preliminary Information about His Victory Was Greeted with Applause
First Channel reports that when the preliminary election results appeared on the screen in the headquarters of candidate Vladimir Putin, and the people there saw how greatly Putin overtook his competitors and how convincing his results were, they burst into applause.
The Country Made Its Choice: 56 Million People Voted for Presidential Candidate Vladimir Putin
First Channel states that Vladimir Putin has won the elections with unprecedented high results, being supported by 76.6 percent of the voters (56,431,000 Russian citizens), while his closest rival, Pavel Grudinin, had 11.77 percent of the votes, and the other candidates had even fewer votes. The channel emphasized that young people expressed their support to Putin as well, and thus, the channel concluded, "Putin is the President of a modern, forward-looking Russia."
Putin Promises not to Remain President Until He is 100
Russia channel, in reporting the final results, quoted Vladimir Putin as addressing voters and saying that "We will focus on the future of our great Motherland, and the future of our children. That way, we are poised for success. Thank you very much. Let us undertake a major, large-scale effort together in the name of Russia". Answering reporters' questions if he saw the possibility of running again in the next election and remaining president until 2030, Putin said, "What you are saying, is a little funny. Let's count. Should I sit there until I am 100 years old? No."