How the News is Reported in Russia – Pension Reform-
July 2018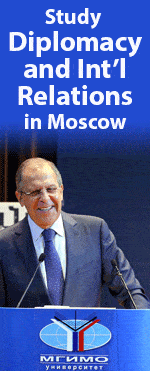 Russia's pension reform move has drawn a lot of attention from the press – both domestically in Russia and internationally has the unpopular reform has stirred public ire. So how is the Russian media attempting to spin this? Below, you can see that it relies heavily on reporting on pensioners who are already working past their retirement age. It's also being portrayed as the best option of an indisputably necessary reform – without which the country will face "economic collapse," recalling perhaps the painful times the country experienced in the 1990s.
According to a 2016 poll by the independent Levada Center, 80% of Russians view television as their primary source of news. The same Levada poll, however, shows that only 41% trust the news as an objective source of information. The broadcasts sampled here are from Russia's most-watched channels: First Channel and Russia Channel from the Sunday news reports.
To receive SRAS's free monthly newsletter (which features new issues of this news resource) by email, simply sign up.
Governments Initiatives on Pensions: Why No Amicable Solution Exists in This Area
First Channel reports that Duma approved the pension reform bill in the first reading on July 19, and, shortly after, on July 22, President Putin made his first public statement on pension reform – saying that he does not like any of the proposed options. However, Putin also added that when the number of working people becomes lower than the number of pensioners, the pension system will collapse and thus some solution is required at a time of changing economics and demographics.
The bill's second reading (bills must have three readings and a presidential signature to pass into law) will take place after September 24 as the Duma deputies take a record-long time to discuss amendments and modifications to the bill, First Channel reports.
The report also quotes Russia's Minister of Labor as saying a program to support employment for employees of over 50 years of age is currently being developed.
Answers to Questions about Pension Reform
First Channel reports that the discussion of the proposed pension reform reveals that the deputies of regional parliaments support it, but the main goal of amendments proposed to the bill is to protect older employees from discrimination in the labor market. This issue is relevant as hundreds of thousands of pensioners are already still working. In 2017, half of the 1.5 million people who reached the retirement age have continued to work. Another issue to resolving how to make sure that pensions keep up with inflation.
Vladimir Putin Commented on Changes in Pension Legislation
First Channel quotes President Putin as saying at the meeting with volunteers of the World Football Cup in Russia, that he does not like any of the proposed options for pension reform. However, he said, life expectancy is now longer (73.5 years) than it was in 1956 when the current retirement ages (60 years for men and 55 years for women) were established. By 2028, the average life expectancy for men in Russia will be over 75 years, and by 2034, the average life expectancy for women will be over 85 years, the President said. He also stated that in 1970, the ratio of working people to pensioners was 3.7, and currently, there are 6 working people per 5 pensioners, and the number of working people is decreasing. When the number of working people becomes lower than the number of pensioners, the pension system will collapse, the President says. He also says that by 2030, the average life expectancy for Russian men after retirement, will exceed 15 years, for women – 24 years. According to Putin, he will have to listen to all opinions, and the final decision has not been made yet, but life requires making some decision.
Goal of the Cabinet: Pensions of No Less Than 40% of Average Income
Russia Channel reports that the government "is actively working on improving its initiative and explaining it" as "right now, during the discussion, there is a possibility to take into account qualified opinions, which will help to find new harmony in the economy and in the society."
According to Russia Channel, the main issue of concern is that people of older age are discriminated against, and the Prime Minister Medvedev discussed this issue with the ministers and the leaders of employers' associations.
In its report, Russia Channel tells about several elderly people who continue working and pursuing an active lifestyle. One of them is 80-year old Elza Bolotnikova who volunteered at Kazan Railway station, helping foreign football fans travel around Moscow. Another lady, 71-year old Lyudmila Zamorina, was working as a volunteer at FIFA Fan Zone at the Sparrow Hills.
Russia Channel quotes Finance Minister Anton Siluanov as saying that the government intends to push the pension level to 20 thousand rubles per month by 2024, while currently, the average pension is a little higher than 14 thousand rubles. Every year, monthly pensions will be increased by about 1,000 rubles.
The state will provide free training courses to people who will be willing to master new professions, now in demand on the labor market, such as boiler room operators and elevator installers.
Economic Growth Depends on Government's Pension Reforms
First Channel states in its report that the pension reform will directly influence the economic growth rate in Russia, and will better reflect a world where people age at a slower pace and remain active longer. First Channel states that if the retirement age is increased, then monthly pensions can be increased by about 1,000 rubles in 2019. Speaking about recent protests against the pension reform, Russia Channel states that no concrete proposals were given there on how to increase the budget income for maintaining the pension payments. Also, First Channel denounced bloggers, allegedly from Ukraine, who are campaigning online against the pension reform.
Against Pension Reform: Fair Russia Party Brought to Duma Signatures of Trolls and Bots
Russia Channel reports that, in the Duma, the Fair Russia party presented signatures collected against government initiatives on pensions. The signatures had been collected online by Russian Labor Confederation.
"Then it turned out to be even funny," Russia Channel reports, stating that "the grey-haired leader of Fair Russia, who is not going to retire despite being 65 years old,"
decided to print out the signatures, "without knowing much about the tricks of the Internet." Russia Channel continued in a ironic tone, stating that "while being considerate is a good trait, it is better when a considerate person studies the subject, in regard of which he cares." As an example, the channel states that the polls demonstrate that 69 percent of people are unaware that pension age rise will be accompanied by raised pensions.
Russia Channel sarcastically states that the protests of Fair Russia and The Communist Party are populist efforts of "fading political forces" to "prove themselves". As for the assumption of the pension reform opponents that only 57 percent of men in Russia live up to 65 years, Russia Channel's presenter Dmitry Kiselev states that the causes of early mortality of men "are, predominantly, alcoholism, smoking, drug addiction, reckless driving and accidents, fights, suicides while drunk, disregard for safety, and overall contempt for death. Who is to blame?"
Three Billion Rubles Set for Free Public Transport for Pensioners in Moscow
Russia Channel reports that the Mayor of Moscow, Sergey Sobyanin, and Governor of the Moscow Region, Andrei Vorobiev, agreed to fully subsidize public transport for pensioners on suburban trains in Moscow and the Moscow region, starting from August 1. In addition, from September 1, all residents of Moscow and the Moscow Region who are over 60, will be able to use Moscow's public transport system free of charge, including the metro. Russia Channel states that the governments of Moscow and the Moscow region will finance this together, spending some 3 billion rubles.
Experts: If Russia's Retirement Age Is Low, the Economy will Collapse
Russia Channel reports that the current ratio of working people and pensioners is 1.5 to 1, and, taking into account that not everyone honestly makes payments to the Pension Fund, the real ratio is 1.2. In mid-1930s, when the retirement system was introduced, there were only 4 million pensioners per 200 million citizens, then a number of demographic collapses followed, with the lowest birth rates during the Great Patriotic War and in the 1990s. As a result, the amount of funds in the Pension Fund is shrinking with every coming year. The report says that this could be fixed by reducing already low pensions, which would harm people with already low standards of living, or by raising pension-related taxes, which might result in employers reducing the workforces. Raising the retirement age is a better option than the others, Russia Chanel quotes economist Philip Krevel as saying.
Also, in its report, Russia Channel gave some examples of people who continue to work in elderly age: Bashkir Radio host, Nailya Galyautdinova, is over 70; a dentist, Tatiana Golovchenko, is 60 and still popular with patients, and driver Sergey Stepanovich and car mechanic Ildar Eduardovich, both 60, also continue to work.
This Week, Spring Session Completed in Both Chambers of the Russian Parliament
First Channel reports that the Russian parliament passed more than 300 laws during the spring session (which actually lasted from January until July), with the emphasis on developing the economy, solving the social problems and protecting the interests of Russia in the international arena. Among the key decisions made by the Duma and the Federation Council, was approving Dmitry Medvedev for the post of Prime Minister and Alexei Kudrin as Head of the Audit Chamber, limiting the growth of the property tax on individuals to 10 percent per year, and allocating additional funds for purchasing public transport vehicles, medication, and ambulances. According to First Channel, all the Duma factions are proud of having increased of the minimum wage up to a living wage level – to 11,163 rubles.
Forget About Your Age: Many People of Pension Age are Ready to Change Not Only Their Profession, But Lifestyle As Well
First Channel states in its report that many people over 55 years of age are active and ready to change profession and lifestyle. For example, a 66-year old man Russian resumed practicing judo after a 35-year of break, and managed to win a gold medal at the European championship among veterans. A 55-year old lady, who used to work as an engineer, changed her life – she established a private museum of traditional folk toys and Slavic mythology in a rural area. An older lady, who was a factory worker all her life, became an actress after her remarkable appearance attracted a film director. First Channel also reported about an elderly lady who adopted four orphans. The lady decided to retrain as a teacher and is now studying the new profession to better educate the children she adopted.