Russian Foreign Affairs in the News




May, 2018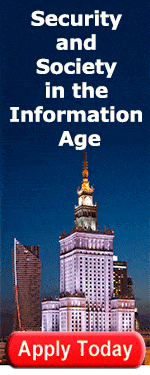 Russian foreign policy and foreign policies concerning Russia have been of particular interest to those following world affairs lately. With Russia's more assertive stance on the world stage, Russia's absorption of Crimea, and resulting sanctions, arms buildups, and global geopolitical restructuring and repositioning, keeping a close eye on this part of the world is especially important to understanding global security and international politics.
As Russia's situation is also closely tied to events in its near abroad, particularly within the former USSR, this resource also follows countries within that geographic area.
This free resource serves to track and analyze these issues as they develop in Eurasia.
Global
Protecting Sensitive Data: The Experience of Russia and the US
A fascinating comparative study of how the US and Russia have been approaching the idea of information security.
Young Arabs Now Prefer Russia Over the US as a 'Partner'
A majority of young Arabs now consider the United States to be an adversary.
Twitter Is Treating Bulgarians Tweeting in Cyrillic Like Russian Bots
According to Twitter's criteria, a user is declared to have "links" to the Russian government if it "frequently tweets in Russian"
Facebook's New Political Ad Policy Is Already Sweeping Up Non-Campaign Posts
""It's harder for people who have expertise about Russia to promote that expertise," Guillory says. "I wouldn't call it censorship, It's just unfortunate and kind of stupid."
Apple Stopped Approving Updates for Telegram Due to Russian Pressure
While the app is still available on the App Store, Apple has ceased proving updates and fixes for the Telegram app for all users worldwide.
Strategic Communication During Russia-West Confrontation
The information space is the main field of confrontation between Russia and the West today. The aim of this confrontation is to win over the public to one's side. It is important not just to be right, but also to be convincing.
Russian Orthodox Church and Russian Foreign Policy
Although the Church plays a subordinate role in this relationship, it is far from being merely the Kremlin's puppet.
Going Cold Turkey, Russia Wants an End to OPEC Production Cuts
Moscow wants a stable oil market, with an indicated price range in the low to mid $70s per barrel, while Saudi appears ready to compromise on its previous higher price ambition because of the opportunity created by Venezuela (and Iran)… The other reason why it appears Moscow and Riyadh are ready to announce a new deal is because the producers now benefiting most from the existing deal, and the resulting high oil price, are those in the US, who are not only starting to invest again in shale projects but are boosting crude exports to take advantage of the $10 per barrel premium they can get outside of the US.
Avoiding a Cold War in the High North
Russia and now even China are pushing ahead of the U.S. and NATO in the Arctic.
Is Russia About to Abandon the OPEC Deal?
Some of Russia's biggest oil players made it clear long ago that they have ambitious production plans for the future, which the production cuts are restraining.
Despite Sanctions, Putin Is Pulling the World Back to Russia
It's the biggest international lineup for the St. Petersburg forum since before 2014, when Russia was hit with US and European economic sanctions over its annexation of the Black Sea peninsula of Crimea and support of a separatist conflict in eastern Ukraine.
US Relations
The Quiet Americans Behind the US-Russia Imbroglio
A fairly wide profile of those individuals leading current Russia policy for the US government.
Are We Reading Russia Right?
This essay has gotten quite a lot of attention from Russia watchers – both those praising it for attempting to bring a sense of balance and those arguing that it is an example of "apologist" analysis.
Reading Russia Right
There are indeed many shortcomings in Russia, but under Putin there has also been enormous progress. Focusing entirely on the former without mentioning the latter produces a thoroughly distorted picture.
Russia's Assessment of the US Department of State's Report on Adherence to and Compliance with Arms Control, Nonproliferation and Disarmament Agreements and Commitments
Russia's assessment of the US Department of State's Report on Adherence to and Compliance with Arms Control, Nonproliferation, and Disarmament Agreements and Commitments
Russia Accuses US of 'Trampling' International Law in Backing Out of Iran Nuclear Deal
"We are extremely concerned that the United States is once again acting contrary to the opinion of most states and exclusively in its own self-serving and opportunistic interests, grossly trampling the norms of international law," Russia's Foreign Ministry said in a statement.
Forcible Entry into Russia's Consulate in Seattle Breaches International Law
According to Nikolai Pukalov, the same situation emerged after the Russian consulate general was closed in San Francisco on September 2, 2017
Russian Lawmakers Pass Counter-Sanctions Bill, Restricting US Imports
No specific goods have been named – President Vladimir Putin will decide what products will be affected by the restrictions later.
US Senate Panel Targets China, Russia in Massive Defense Bill
The bill also extends a limitation on U.S.-Russian military cooperation, "expresses the sense of the Senate" that it is U.S. policy to strengthen the defense of allies and partners in Europe to deter Russian aggression and directs the Army to acquire a short-term capability to fill gaps in cruise missile defense, to defend against Chinese and Russian threats.
Sanctioning Russian Soverign Debt
US Treasury Secretary Steven Mnuchin said in February and again in April that this "nuclear option" of sanctioning Russian sovereign debt is still a "bad idea."
US Senators Find 'Ample Evidence' Of Russian Campaign Against 2016 Election
The cyber attacks targeted at least 18 states, and possibly three more, the U.S. Senate Intelligence Committee said in an unclassified summary of the first installment of a report on possible Russian meddling in the 2016 election.
Midwestern Democrats Want the National Party to Stop the Trump-Russia Talk
Some Democrats running in Midwest states believe the boosted narrative will hurt them in the midterms.
5 Reasons Democrats Are Suing Over Their Russia Collusion Narrative
The Democratic National Committee just filed a civil suit in the Southern District of New York against the Russian government, members of the Trump campaign, and WikiLeaks.
The Definitive Story of How Trump's Team Worked the Trump Moscow Deal During the Campaign
On the day of the third Republican presidential debate, Trump personally signed the letter of intent.
American Businesses in Russia Are Struggling After US Sanctions
Head of AmCham Russia told RBC that business dialogue continues despite "threats of new sanctions on both sides."
Trump's Russia Ambassador to Share Stage with Sanctioned Tycoon at Putin Forum
The U.S. government had in past years actively lobbied executives to steer clear of President Vladimir Putin's main annual pitch for foreign investors after Russia annexed the Ukrainian peninsula of Crimea in 2014.
US Department of State Clarifies Huntsman's Plans to Take Part in SPIEF
The US administration says that Jon Huntsman's plans to take part in the upcoming St. Petersburg International Economic Forum are a routine part of his duties.
Despite Sanctions, Some Americans Still Want to Do Business in Russia
Ties between Russia and the West may be at their worst since the days of the Cold War, but that did little to stop a slew of American business leaders from speaking Friday at a panel at the country's annual lavish investment summit.
Armenia
The Uncertain Colour of Armenia's Revolution
While Armenia has accomplished what weeks ago may have widely been seen as the unbelievable, the long road only gets rockier from here.
Armenia's Revolution and the Karabakh Conflict
But how long will the Azerbaijani president keep his vow of silence? In what could be a protracted election campaign, Pashinian and his comrades will not want to sound conciliatory on this issue for fear of having their patriotic credentials questioned. It could be many months before there is a new, consolidated Armenian policy on the conflict.
What to Expect from Armenia's New Leader
On Eurasia's latest – and very interesting – velvet revolution.
Armenia's Future Hangs in the Balance
Armenia has a new government – and some difficult logistics ahead of it.
How Russia Played Silent Kingmaker in Armenia's Revolution
In the days before protesters overthrew Armenia's veteran leader, Russian officials had high-level phone contacts with the protest leaders and the ruling elite that was clinging to power, according to three people briefed on the discussions.
Ukraine
Ukraine, Turkey Among the 'Vulnearable Three' Most at Risk to US Tightening
High debt, high inflation and low growth have put all three countries' economies in peril.
Poll Reveals 75% of Ukrainians Believe Their Country Is Headed in the Wrong Direction
And a total of 70% believe the country needs 'radical changes.'
US Successfully Launches Antares Rocket Designed by Ukraine
Antares launch vehicle (LV) designed and created in Ukraine used in the implementation of a NASA CRS-8 Commercial Resupply Services mission to the International Space Station (ISS) was successfully launched from a launch pad in the United States.
Risky Battle for Ukarine's Soul Ahead of Elections
The future of the Orthodox Church in Ukraine has become an election campaign issue in Ukraine.
Ukrainian Diplomats Paid $400,000 to Arrange a Meeting Between Poroshenko and Trump
"The payment was arranged by intermediaries acting for Ukraine's leader, Petro Poroshenko, the sources said, though Mr Cohen was not registered as a representative of Ukraine as required by US law," the BBC said in its report adding that Cohen denies the report.
Ukraine Attempting to Enforce Stockholm Court 2.6bn Award on Russia's Gazprom
Despite the award of the Stockholm arbitration court, Gazprom refused to resume deliveries of gas to Naftogaz Ukrainy on March 1, or pay $2.6bn to Naftogaz.
Military
US Navy Reforms Second Fleet To Meet Challenges from Russia in the Atlantic
We're back in an era of great power competition.'
Russia's New State Armament Programme: Implications for the Russian Armed Forces and Military Capabilities to 2027
A summary and analysis of Russia's newly approved state armament program.
Russia, Despite Military Ventures, Cut Defense Spending By Most In Decades
While global military spending rose by 1 percent to $1.74 trillion, Russia's spending fell 20 percent to $66.3 billion, the report said.
Georgia Accuses Russia of War Crimes During 2008 Conflict
Georgia is currently suing Russia for the 2008 Russo-Georgian War in the European Court of Human Rights in Strasbourg.
Russia Is Back in Africa – And Making Some Very Odd Deals
Since December, Moscow has struck major deals in the Central African Republic (CAR) with the government and rebel leaders, raising questions about its intentions in the troubled African nation.
Russia Presents Unharmed Syrians to OPCW, Western Envoys Condemn 'Stunt'
"The OPCW is not a theater," Peter Wilson, Britain's envoy to the agency, said in a statement.
Turkey Reportedly Assessing Potential Russian Su-57 Deal if US Bars F-35 Purchases
The level of discussion was not specified.
Russia's Military: More Bark than Bite
Russia remains a long way from possessing the ability to overwhelm larger, better equipped peer competitors.
The Risks of Creating a Fully Professional Army in Russia
If conscription comes to an end in Russia, it would remove several counterweights that limit the government's use of force.
Keeping the 'New Cold War' Cold: Nuclear Deterrence with US and Russian Nuclear Force Modernization
Expanding flexible U.S. nuclear options now, to include low-yield options, is important for the preservation of credible deterrence against regional aggression. It will raise the nuclear threshold and help ensure that potential adversaries perceive no possible advantage in limited nuclear escalation, making nuclear employment less likely.
Russia Conducts World's Longest Surface-to-Air Missile Test with New S-500
Russia has reportedly carried out the world's longest test of a surface-to-air missile system, intended to take out ballistic missiles and stealth airplanes.
Russia Showcases New Su-57 Stealth Fighter at Moscow Victory Day Parade
The new fighter jets were first spotted two months ago udergoing "real-world" testing in Syria.
Putin Says New Russian Missiles, Bombers To Be Deployed This Year
Putin says the weapons will "ensure a strategic balance for decades."
Russia's New Hypersonic Weapon Will Likely Be Ready for War by 2020
Russia has successfully tested a hypersonic weapon the United States is currently unable to defend against, according to sources with direct knowledge of U.S. intelligence reports.
Europe
German Miinster Blasts US Efforts to Block Russian Gas Pipeline as 'Self-Interest'
More on the changing US-German-Russian dynamic in global relations.
British Putin Critic Bill Browder Released after Arrest in Spain
Mr Browder, who describes himself as "Putin's number one enemy", tweeted that he had been arrested by Spanish police on a Russian Interpol warrant, posting pictures from the back of a police car.
Russia to Extend Turkish Stream to Bulgaria
Russia's state-controlled natural gas giant Gazprom has already signed roadmap agreements for pipeline development with Bulgaria, Serbia and Hungary.
New Dawn or Swan Song? Czech Communists Eye Slice of Power After Decades
A Median agency survey last month showed 45 percent of Czechs could accept a Communist-backed government, while another 41 percent reject it…. For some, the rising far-right is more of a threat than the now-falling Communists.
Rapprochement with Russia Is Now a Core Policy Objective for Germany
While Merkel and Putin aren't about to become best of friends, they're seasoned survivors of geopolitical turmoil who share a contentious but well-honed relationship. Germany, for example, doesn't intend to ease European Union sanctions on Russia over its incursions into Ukraine. The Kremlin is still relishing the entente, regarding it as an opening to strengthen its influence with Germany and Europe more broadly.
Poland Ready to End Extensive Logging in Pristine Old Forest
The ancient forest is one of the last and largest remaining parts of the immense primeval forest that once stretched across the European Plain.
A Square in front of the Embassy of Russia Will Be Named After Boris Nemtsov
The city of Vilinus has renamed the square outside the Russian Embassy in Lithuania after Boris Nemtsov. The link here goes to the official English-language statement from the city administration on the completion of the decision.
Yulia Skripal Says She Wants to Return to Russia in First Appearance After Poisoning
"I take one day at a time and want to help care for my Dad till his full recovery. In the longer term I hope to return home to my country." – Yulia Skripal
Poland Seeks Permanent US Troop Presence To Counter Russia
A report by the Onet.pl news portal says Warsaw is offering up to $2 billion to help build the infrastructure for a permanent U.S. base in Poland.
Over Half of Moldovans Oppose NATO Membership
Another 22 percent said Moldova should unite with Romania, the pollster said.
The Russian-German Relationship Is in Free Fall
The Washington-Berlin-Moscow triangle is mired in such a dysfunctional set of tribulations that its parlous state is severely undermining global security more generally, not to mention the national interests of all three important countries.
Russia Just Won Big in the European Gas War
Now Trump and U.S. LNG exporters will have an even harder time convincing key EU members to offset overreliance on Russian piped gas with U.S. LNG.
CEE Faces Massive Spending Cuts in EU Cohesion Spending
Cohesion funding is the EU's tool to help less developed countries close the gap separating them from better-off ones.
Europe Buys More Russian Gas Despite Strained Relations
In recent months and weeks, Gazprom has taken advantage of high demand in Europe and of decreased gas supplies to Europe from Russia's competitors.
The CEE Should Be Worried About the Next EU Budget
Negotians are likely to be messy and last for some time.
Central Asia and Caucasus
Georgian President Calls for 'Strategic Patience' Toward Russia
Georgian President Giorgi Margvelashvili has lashed out at the country's government on domestic issues and urged it to stick to what he called a "policy of strategic patience" in relations with Russia, which remain strained a decade after the neighbors fought a five-day war.
Think Military Strikes Could Stop North Korea? Try It and See.
It's a choose-your-own-adventure! …but with foreign policy concerning North Korea and China…
Kazakhstan Weaning Itself Off Oil
despite the strong economic gains from the oil sector, the tengue is still not a petro-currency.
Russian Space Capsule with 3 Astronauts Lands in Kazakhstan
A Russian Soyuz space capsule carrying three astronauts from the International Space Station has landed safely in the steppes of Kazakhstan.
US Cozying up to Uzbekistan Poses a New Challenge for Russia, China
Tashkent's restoration of its US priority partner status in Central Asia comes amid Washington's rapprochement with Kazakhstan.
Former Kyrgyz PM Hit with Power Station Corruption Charges
Isakov is accused of lobbying for the interests of Chinese company TBEA, the power plant construction tender winner.
Eurasians Come in from the (Financial) Cold
Banking penetration in Mongolia is the highest of any lower-middle-income country worldwide thanks to the soaring number of Mongolians with mobile money accounts.
Asia
North Korea Has Begun Dismantlement of the Punggye-ri Nuclear Test Site
Commercial satellite imagery from May 7 provided the first definitive evidence that dismantlement of the test site was already well underway.
Russian Foreign Minister Lavrov, on Rare Visit to North Korea, Invites Kim to Russia
The Russian minister called on "all the parties involved to fully realize their responsibility for preventing the failure of such an important but fragile process."
Abe's Russia Trip Highlights Foreign Policy Failings
The Japanese leader was unable to extract an agreement on a legal framework to conduct joint economic activities on the disputed islands… They cannot proceed, however, unless Moscow agrees to create a special legal framework that is distinct from Russian law. Otherwise, Japanese participation would be tantamount to recognizing Russian sovereignty.
China Plans to Double Trade with Russia to $200bln by 2020
Transport agencies of Russia and China are preparing to sign a memorandum on cooperation in the exploration of the Arctic.
Regional Security in Northeast Asia and the Russia–Japan–U.S. Triangle
The nuclear problem of the Korean Peninsula remains the most pressing issue.
China Buys Record Amount of Russian Soy as It Shuns US Growers
This came about due to US tariffs on Chinese products. China retaliated and, although most agricultural products from the US have now won a reprieve, many Chinese buyers have already made their purchases elsewhere.