Russian Foreign Affairs in the News




June, 2018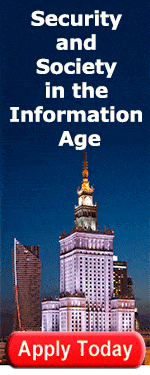 Russian foreign policy and foreign policies concerning Russia have been of particular interest to those following world affairs lately. With Russia's more assertive stance on the world stage, Russia's absorption of Crimea, and resulting sanctions, arms buildups, and global geopolitical restructuring and repositioning, keeping a close eye on this part of the world is especially important to understanding global security and international politics.
As Russia's situation is also closely tied to events in its near abroad, particularly within the former USSR, this resource also follows countries within that geographic area.
This free resource serves to track and analyze these issues as they develop in Eurasia.
Global
Putin's 2018 Marathon Call-In Show, Boiled Down to Two Paragraphs
Meduza breaks down a 4.5-hour event into two short paragraphs.
Trump calls for Russia to be invited back into G7
Donald Trump has called for Russia to be let back into the Group of Seven (G7) – having been suspended over the annexation of Crimea from Ukraine in 2014.
Russia-Saudi Plans for Super-OPEC Could Reshape Global Order
When the group overseeing the so-called OPEC+ deal met last night, proceedings were dominated by two nations: Saudi Arabia and Russia. It was probably a snapshot of the oil market's future.
Could Russia Flip Egypt?
Throughout the Cold War, Egypt was a prize, too important to cast aside—and today it is sought after.
US Relations
The Necessity of a Trump-Putin Summit
Ten ways the new US-Russian Cold War is increasingly becoming more dangerous than the one we survived.
Washington Sanctions Russian Companies with Alleged Ties to Underwater Naval Shenanigans and Сyber-Meddling
U.S. Treasury Department imposed sanctions on three more Russian citizens and five companies that American officials say have ties to Russia's Federal Security Service (FSB).
US Gets Russia's World Cup Vote as Logic Trumps Politics
For all the geopolitical tensions between the superpowers, Russia had no qualms about pressing the electronic keypads to select the joint bid from the United States, Canada and Mexico over Morocco in the 2026 World Cup hosting vote in Moscow.
Russia's Lavrov, U.S.'s Pompeo Discuss Syria, Koreas by Phone
Russian Foreign Minister Sergei Lavrov and U.S. Secretary of State Mike Pompeo spoke by telephone on Monday and discussed Syria and problems of the Korean peninsula, Russia's foreign ministry said.
Russia Cuts Treasury Holdings in Half as Foreigners Start Losing Appetite for US Debt
Foreign governments pulled back their purchases of longer-term U.S. debt as trade tensions escalated around the world.
Trump-Putin Meeting Will Follow Bolton Trip to Moscow, Says Pompeo
Mike Pompeo, the US secretary of state, expects a planned visit to Moscow by the national security adviser, John Bolton, will lead to a meeting between Donald Trump and Vladimir Putin.
Amid Growing Tensions with Russia, a Push for Meaningful Dialogue
As US-Russian relations reach new lows, "citizen diplomats" are stepping into the breach. The Monitor's Linda Feldmann joined a group of former ambassadors and others in an effort to advance bilateral dialogue on key issues.
Americans Are Increasingly Scared of China and Russia, Poll Suggests
A year is a long time in international relations. In July 2017, Americans looked at North Korea with uncertainty and fear as dictator Kim Jong Un launched yet another missile and a devastating conflict loomed. But less than two weeks after President Donald Trump met Kim in Singapore, Americans no longer fear Pyongyang's nuclear arsenal.
These are the Benefits of a U.S.-Russia Summit
The history of relations between the United States and Russia demonstrates that there is no substitute for personal contacts between the leaders of the two countries"
U.S., Russian Officials Discuss Sanctions, Russian Gas Pipeline Plans
Russian Energy Minister Alexander Novak said on Tuesday he discussed U.S. sanctions on Russia and Moscow's plan to expand its Nord Stream gas pipeline to Germany, which has irked Washington, in talks with U.S. Treasury and Energy Secretaries.
Ukraine
Journalist Who Faked Own Death in Kiev Demands $50,000 for Interview
Arkady Babchenko, the exiled Russian journalist who faked his own death in Ukraine to evade what he says was a Russian assassination plot, has set a $50,000 price for an exclusive interview.
In Ukraine, Prominent Journalists Targeted By 'Russian Hit List' Question Its Authenticity
Russian dissident journalist Arkady Babchenko, whose name was not on the alleged "Russian hit list," speaks to the media on May 31 following his faked death, as a portrait of President Petro Poroshenko hangs on the wall behind him.
Ukraine's Devastating Problem Is Only Getting Worse
Fresh polls register a devastating rejection by 71 percent of Ukrainians regarding the country's political direction and even greater distaste for its leaders.
Ukraine, Russia Fail to Agree on UN Peacekeeping Mission
The foreign ministers of Russia, Ukraine, Germany and France met in Berlin to discuss the implementation of a fragile ceasefire for Ukraine and the deployment of a UN peacekeeping mission in the country's conflict zone.
Ukrainian Former PM Tymoshenko Launches Presidential Bid
Former Ukrainian prime minister and Batkivshchyna (Fatherland) faction leader Yulia Tymoshenko has formally launched her bid for the presidential election due to be held in 2019.
Military
Russia Conducts Massive Military Drills in Crimea
More than 100 Russian warplanes took part in military exercises in the annexed Crimean peninsula as NATO seeks to create a unified front against Russia's growing military capabilities.
Russia Builds Military Ties with Africa
The Central African Republic, then the Democratic Republic of Congo: Russia is looking to boost its military cooperation in Africa, with an eye on other interests.
After Military Push in Syria, Russia Plays Both Sides in Libya
Kremlin-backed businessman befriends Tripoli government while Moscow shows support for its powerful opponent.
NATO–Russia Council: What Are the Outcomes?
The principal outcome of the NATO–Russia Council held on May 31, 2018 is that it actually took place.
Against Background of World Cup, Russia Restores Nuclear Potential of Kaliningrad
Russia's Kaliningrad Oblast is currently hosting several of the games of the World Cup soccer championship, but this Baltic exclave has recently attracted widespread attention for an entirely different reason.
In Eastern Europe, U.S. Military Girds Against Russian Might and Manipulation
Soon after a United States Army convoy crossed Poland's border into Lithuania during a major military exercise this month, two very strange things happened.
How Russia's Military Is Becoming Even Deadlier
By using Syria as the ultimate battlefield to test new weapons and tactics.
Europe
Interview with Austrian ORF Television Channel
Ahead of his visit to Austria, the President of Russia answered questions from Austria's ORF news presenter Armin Wolf.
British Consulate in St. Petersburg Closes After 26 Years in Operation
Britain's General Consulate in St. Petersburg officially shut its doors on Thursday. The closure is the aftermath of diplomatic tensions between London and Moscow following the poisoning of an ex-Russian spy in England earlier this year.
Russia Warns Norway of 'Consequences' After It Invites in More US Marines
Russia has vowed to retaliate if Norway invites the United States to more than double the number of Marines stationed in the country.
Rebel Transnistria to Boost Power Capacities to Supply Blockchain Miners
The pro-Russian separatist region of Transnistria in Moldova is preparing to bring the old Cuciurgan gas-fired power plant (GRES) controlled by Russia's Inter RAO closer to its massive capacity.
Asia
Kim Jong Un's Art of the Deal – Make Friends for Spare Parts
On a shelf in a cramped office on the outskirts of Moscow, businessman Igor Michurin has a framed photograph of himself shaking hands with one of his important customers – a North Korean embassy official whom Michurin calls Lee.
Chinese President Xi Awards Putin Friendship Medal, Pledges Support
Chinese President Xi Jinping gave visiting Russian President Vladimir Putin China's first friendship medal on Friday, calling him his best friend, underscoring the close ties between the two despite deep reservations many Western nations have of Putin.
Russia's President Comments on One Belt, One Road Concept's Prospects
Putin also noted the Chinese partners' interest towards operations on the Northern Sea Route, adding that China already was Russia's number one foreign trade partner.
Russia-China Trade to Reach Record $100bn by year-end as Ties Grow in All Sectors
Trade between Moscow and Beijing has grown 31 percent this year and is projected to reach the $100 billion target, said Russian President Vladimir Putin during a meeting with China's President Xi Jinping in Beijing.
As Singapore Summit Nears, Russia Worries Trump and Kim Won't Cut a Deal
As the Trump-Kim summit nears, little attention has been given to how the Kremlin views the situation. But Russia has a great deal at stake, as both a neighbor and a patron of North Korea.
Asymmetry and Development of Russia-Japan Relations
On May 25–26, 2018, Prime Minister of Japan Shinzo Abe made an official visit to Russia. This is Mr. Abe's 21st meeting with Vladimir Putin, which is truly unprecedented for Russia–Japan relations.