Russian Foreign Affairs in the News




July, 2018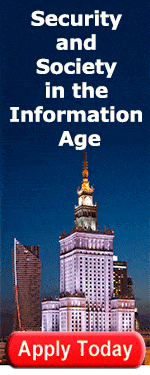 Russian foreign policy and foreign policies concerning Russia have been of particular interest to those following world affairs lately. With Russia's more assertive stance on the world stage, Russia's absorption of Crimea, and resulting sanctions, arms buildups, and global geopolitical restructuring and repositioning, keeping a close eye on this part of the world is especially important to understanding global security and international politics.
As Russia's situation is also closely tied to events in its near abroad, particularly within the former USSR, this resource also follows countries within that geographic area.
This free resource serves to track and analyze these issues as they develop in Eurasia.
Global
Why the World is Not Becoming Multipolar
Regardless of how we date the birth of multipolarity as a concept and whom we hail as its pioneer, the concept clearly is not a recent invention. As regards political practice, intuition suggests that, over the course of several decades, the multipolar world should have finally taken shape as a new global political system with relevant norms, institutions, and procedures. Yet something clearly went wrong.
Russia to Propose Draft Cybersecurity Convention to UN General Assembly
Russia will propose the UN General Assembly to pass its draft criminal convention on cybersecurity in the early autumn, Director of the Russian Foreign Ministry's Department for New Challenges and Threats Ilya Rogachev told TASS.
Foreign Minister S.Lavrov's interview with Channel 4
Russia's foreign minister talks the Trump-Putin meeting in Helsinki, partnership with the EU and the situation in Syria.
Threat from Trump Trade Wars Gives Fresh Purpose to BRICS Bloc
As Donald Trump's tariff salvos threaten global trade wars, leaders from the BRICS bloc – Brazil, Russia, India, China and South Africa – are expected to band together in defense of the multilateralism the United States once championed.
US Relations
The Space Station Is Shifting to Commercial Crew Vehicles. Where Does That Leave Russia?
NASA's relationship with Roscosmos, the Russian space agency, is likely to change as commercial spacecraft begin bringing astronauts to the International Space Station.
The Fight for Nord Stream 2: The Interests of all the Players Involved
News about the construction of the Nord Stream 2 gas pipeline can be heard almost every day, like reports from the front lines. In reality, the project is one of the primary areas in Russia's fight against the United States.
The U.S. Spends Billions Annually On Russian Oil
Russian oil imports peaked at 624,000 barrels per day in 2011. However, in 2017 the U.S. still imported 384,000 barrels per day of crude oil and products from Russia.
U.S. Charges Woman With Links To Kremlin, U.S. Politicians As Covert Russian Agent
U.S. prosecutors have arrested a Russian woman who cultivated ties with American conservative politicians and groups and charged her with acting as a covert agent for the Russian government.
Henry Kissinger Pushed Trump to Work With Russia to Box In China
The former secretary of state pushed one president to use China to isolate the Soviet Union. These days, he's counseling almost the reverse—and officials are listening.
Trump Wants Europe to Buy U.S. Gas—but Russia Is in His Way
Russian gas is cheaper and U.S. exporters may not want to rush to Europe, given their gas fetches a higher price in Asia.
U.S. Sides with Russia in WTO National Security Case Against Ukraine
Both countries argue the WTO has no right to weigh in on the case Ukraine brought against the transit restrictions.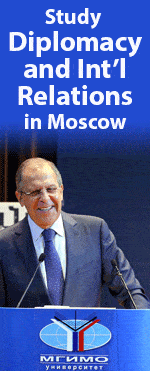 Putin Is Preparing a Deal Trump Can Tout After Summit
Kremlin officials are in intense negotiations with their counterparts in Washington to strike at least one deal they hope will let President Donald Trump tout his summit with Vladimir Putin as a triumph that justifies steps to repair relations.
Trump Backs Putin on Election Meddling at Summit, Stirs Fierce Criticism
Standing side by side with Vladimir Putin, U.S. President Donald Trump refused to blame the Russian leader for meddling in the 2016 U.S. election, casting doubt on the findings of his own intelligence agencies and sparking a storm of criticism at home.
Interview to Fox News Channel
Vladimir Putin answered questions from Fox News Sunday host Chris Wallace in an interview recorded in Helsinki, Finland, on July 16.
Joint News Conference by Trump and Putin: Full Video and Transcript
After meeting privately in Helsinki, Finland, on Monday, President Trump and President Vladimir V. Putin of Russia held a joint news conference. Click through to look at its transcript as prepared by the Federal News Service.
Foreign Minister Sergey Lavrov's interview with Larry King's "Politicking" show on RT
Russia's foreign minister gives answers to the questions about NATO, Crimea and the forthcoming Putin-Trump summit.
Back To Business As Usual: Russian Analysts See Helsinki Meeting As Opening To Normalization
"I saw two leaders today who can agree with each other". Russian analysts talk the first results of the Helsinki summit.
Poll: Most Americans Back Trump's Call for Follow-up Summit with Putin
President Trump's proposal for a follow-up summit this fall with Russian President Vladimir Putin is supported by a majority of Americans, according to a poll released on the afternoon of July 23.
For Russian Business, Putin's Summit Win Over Trump Turns Sour
Russia's political and business leaders were quick to chalk up last week's summit with U.S. President Donald Trump as a victory for Vladimir Putin. Now some fear Putin may have overplayed a winning hand and are bracing for a U.S. sanctions backlash.
Graham, Menendez Crafting Bill to Crack Down on Russia
Sens. Lindsey Graham (R-S.C.) and Bob Menendez (D-N.J.) are working on legislation to slap new sanctions on Russia as Congress faces pressure to crack down in the wake of the Helsinki summit.
Russia Plans $80 Billion Debt Spree Despite Sanctions Scare
Russia's Finance Ministry laid out its most ambitious borrowing program yet with a plan to raise almost 5 trillion rubles ($80 billion) domestically over the next three years, even as warnings sound over the global buildup of debt and foreign investors turn cautious after U.S. sanctions.
Military
Will America's New Nuclear Bomb Lead to an Arms Race?
The Pentagon has developed a devastating upgrade – the B61-12 – that could be the first nuclear weapon used in local conflicts around the world. It could even lead to Russia creating its own analogue.
U.S. Seeks To Persuade Turkey To Reject Russia, Buy U.S. Missile-Defense System
The U.S. State Department says it is working to persuade NATO ally Turkey to purchase Raytheon Patriot missile-defense systems rather than a rival Russian missile system.
U.S. Offers no Details as Russia Claims Trump and Putin Reached Military Agreements
Russia announced it was ready to pursue agreements reached by Presidents Vladimir Putin and Donald Trump "in the sphere of international security," though the White House and Pentagon would not confirm any agreements had been made or offer any details.
Russia's Navy in the Pacific: the Forgotten Fleet?
Moscow's proclaimed "pivot to Asia" has mainly materialized since 2014 through deeper ties with China, a renewed dialogue with Japan, and an expanding Russian interest in the Korean peninsula. Since then, the Kremlin has sought to demonstrate to the Euro-Atlantic community its ability to circumvent sanctions and assert its status as a Pacific power.
Unannounced Russian Military Exercises in Armenia Panic Residents
The Russian base in Armenia has long been a source of resentment, and the incident comes at a sensitive time for the new Armenian government.
Russia Can Turn Troops and Tanks 'Invisible' With New Military Material
One of Russia's major weapons producers has revealed a new military-grade coating capable of copying the colors of the surrounding environment.
Russia Fears Leak of Hypersonic Missile Secrets to West
Russia's Federal Security Service (FSB) has raided a space research facility after a suspected leak of hypersonic missile secrets to Western spies.
Russia's FSB Launches Raids Over Suspected Missile Tech Leak to West
Russia's security services have reportedly launched an investigation into state treason after a suspected leak of secret hypersonic missile technology to the West from inside some of the country's leading research labs.
Putin Calls for Work to Commence Immediately on Extending New START Treaty
Those in the US who oppose the restoration of ties with Russia are actually ready to sacrifice their country's security, Putin said.
The Russian Defense Ministry Is Showing Off Some Truly Terrifying Weapons
The Russian Defense Ministry has released new footage of the various new strategic nuclear delivery vehicles that Russian president Vladimir Putin announced in March earlier this year.
Russia, US Holding Closed-door Consultations on New START, INF treaties
Moscow and Washington have been holding closed-door consultations on implementing the Intermediate-Range Nuclear Forces Treaty (INF Treaty) and the New START (Strategic Arms Reduction Treaty), Russian Ambassador to the US Anatoly Antonov said, addressing a session of the Valdai International Discussion Club on Friday, July 20.
Press Review: Moscow Makes Offer on Arms Control Deals and Envoy Says EU Tired of Ukraine
Moscow suggests that Washington reconfirm adherence to four agreements.
Central Asia and Caucasus
Saakashvili Convicted Of Abuse Of Power, Sentenced In Absentia
A Georgian court has sentenced former President Mikheil Saakashvili in absentia to six years in prison after convicting him of abuse of power.
Asia
Future of the India-Russia Relationship Post Sochi Summit
On May 21, Prime Minister Narendra Modi met Russian President Vladimir Putin for an informal summit in Sochi, where the two leaders upgraded this traditionally close relationship to a "special privileged strategic partnership.".