Russian Foreign Affairs in the News




January, 2018
Russian foreign policy and foreign policies concerning Russia have been of particular interest to those following world affairs lately. With Russia's more assertive stance on the world stage, Russia's absorption of Crimea, and resulting sanctions, arms buildups, and global geopolitical restructuring and repositioning, keeping a close eye on this part of the world is especially important to understanding global security and international politics.
As Russia's situation is also closely tied to events in its near abroad, particularly within the former USSR, this resource also follows countries within that geographic area.
This free resource serves to track and analyze these issues as they develop in Eurasia.
Is Your ID Approved for Travel? These Are the Latest Rules
What the Real ID Act means for travelers and why having a passport now may be more important than ever.
US Relations
Trump Administration Set for Broad Engagement with Russia in Early 2018
The new year will start with a flurry of high level State Department and military meetings.
US Military Puts "Great Power" Competition at Heart of Strategy
US Secretary of Defense: "Great power competition, not terrorism, is now the primary focus of U.S. national security." This means that gearing for conflict with Russia and China is now the US central focus.
After a Year of Trump, Russians Are Still Waiting for the Thaw
As Russia takes stock of Year One of the Trump presidency, the pundits and politicians here who predicted a sea change in relations with the United States increasingly are concluding that they bet wrong.
2017 Could Have Been Year Russia and US Made Up. Now They Stand on Bink of New Cold War
There was a sense of optimism about U.S. – Russia diplomatic relations at the beginning of 2017. Now, at the end of the year, we are looking at a political relationship as tense and precarious as it was in the midst of the first Cold War.
US Sanctions Curb Microsoft to Hundreds of Russian Firms
Two of Microsoft's official distributors in Russia have imposed restrictions on sales of Microsoft software to more than 200 Russian companies following new U.S. sanctions, according to notifications circulated by the distributors.
Washington To Name Street Outside Russian Embassy After Nemtsov
The name change was approved "on an emergency basis." The move by the DC's District Council must be approved by the House of Representatives Committee on Homeland Security, but a hanging ceremony has already been set for Feb 27th.
Uzbek Terrorism' and the Logical Inconsistencies of Extreme Vetting
Using survey materials, this article attempts to show why some individuals are more ready to accept violence in defense of religion. It concludes that what matters more than national origin is past exposure to violent conflict.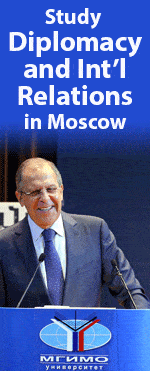 Russian Trolls Are Only Part of the Problem
"15 percent of all active Twitter accounts might be bots, Russian or otherwise… Twitter does not seem to comprehend that non-automated content, including from American accounts, is a huge part of the disinformation ecosystem."
As Russian Election Begins, Will Russiagate End?
How Russians view the never-ending Russiagate controversy in the US.
Red Scares, Then and Now
Is the US entering a new "Red Scare?"
RT's Editor-in-Chief on Election Meddling, Being Labeled Russian Propaganda
60 Minutes interviews the head of Russia Today about accusations against her of meddling in elections.
US Orders Sputnik News Agency To Register as 'Foreign Agent'
The US has a new official "foreign agent."
What We Don't Talk about When We Talk about Russian Hacking
For about a week after the election, pundits discussed the possibility of a more capacious Democratic strategy. It appeared that the party might learn something from Clinton's defeat. Then everything changed.
Fake News': Wide Reach but Little Impact, Study Shows
Sure, surveys abound, asking people what they remember reading. But these are only as precise as the respondents' shifty recollections and subject to a malleable definition of "fake."
GOP Senators Are Getting Some Russia Sanction Ideas from Anti-Putin YouTube Videos
Turns out that Navalny's YouTube channel has some powerful viewers in Washington, D.C..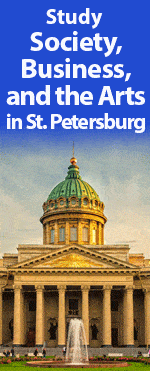 US Ambassador Plunges into Ice Hole During Epiphany Celebrations in Russia
US Ambassador Huntsman dived into icy waters to celebrate Russia's epiphany. And good for him. The only way to understand Russia is to jump in with both feet
Students Rush to Take Russian Fairy Tales
Because there is no greater wicked fun than Russian fairy tales… the Slavs have some incredible mythology and superlative storytelling.
Birthing Tourism Brings Russian Baby Boom to Miami
Birth tourism is not a new trend; Los Angeles sees many Chinese women arrive around the time of their due dates. Miami sees many Russians do the same thing. Having the child born in the US gives the child dual citizenship: both for the US and for the country of citizenship for the parents. These parents believe that dual citizenship will give their children significant advantages in the future.
When the Soviet Union Paid Pepsi in Warships
Pepsi was the first "capitalist" product sold in the Soviet Union, served warm in bottles in hotels and restaurants, and insanely popular. On April 9, 1990, Pepsi came to a three billion dollar agreement with the Soviet Union. The Soviet Union had long traded Stolichnaya vodka in return for Pepsi concentrate. But this time, Pepsi got 10 Soviet ships- arguably with a far different worth than money.
Could the Soviet Union Have Beaten America to the Moon?
Rethinking the space race: could the Soviet Union have beaten America to the moon? Sputnik 1 started the race, but the first steps on the moon finished it. But what happened in between?
Why McMafia Stars Real Russians: Audiences Are 'Too Sophisticated' for Fake Accents, Says Director
Gone are the days of accents that sound suspiciously like they were modeled on the Count from "Sesame Street." Television shows like "The Americans" and BBC's new show "McMafia" cast Russians in Russian-speaking roles, knowing that audiences are now too sophisticated to be satisfied with mock accents.
In Which Aspects of Everyday Life Does Russia Outclass the US?
This fascinating article has combed social media posts for immigrants and travelers commenting on how life compares in Russia and America – and provides them in historical context. The result is a well-rounded and fair assessment. If you are interested in what life on the ground is like in Russia, this highly recommended reading.
How Are D.C.'s Russian Restaurants Faring in the Face of Tense US-Russia Relations?
"We (immigrants) come in, bring our culture, our aesthetic, our knowledge, and the success of America is based precisely on this… It's the advantage of America that it's not a homogeneous society."
Olympics
Amid Olympics Doping Scandal, Russia World Cup Organizer Steps Down
Vitaly Mutko, Chairman of Russia's successful 2018 World Cup organizing committee is stepping down amid allegations that he and other government officials supervised and financed state-sponsored doping.
Russia Unveils New Neutral Kit for 2018 Winter Olympics
The neutral Olympic outfit for the 2018 Winter Olympics are quite bland compared to the Bosco-designed sweatsuits the debuted at Sochi. Approved by the IOC and worn by Russian athletes competing as "neutral participants" under the banner "Olympic Athlete from Russia", the uniforms give a nod to the original design, sans national emblems.
Russian Hackers Release Stolen Emails in New Effort to Undermine Doping Investigations
The cyber-espionage group knows as Fancy Bear is associated with Russia's main military intelligence division, and published a new set of stolen emails exposing discord among high-ranking sports officials.
Russian Military
We Are Smarter, Stronger and More Determined'
Germany's Spiegel Newspaper interviews a Russian foreign policy advisory on where Russia's foreign policy is headed in the next year.
Kremlin Trains Falcons Capable of Taking Down Drones
The Kremlin's 45-year-old ornithology service employs falcons, hawks, and Eurasian eagle-owls to protect the central and secure parts of the Kremlin against crows. In recent years, they have trained falcons to hunt down and intercept drones that threaten the airspace of its heavily-fortified complex in central Moscow.
Russian Air Force Procurement Plans
The Russian Air Force is expecting a long-overdue overhaul.
CAATSA Out of the Bag: Russia's Arms Exports Under Threat
Revenues aside, arms exports are an integral part of Russia's foreign policy toolkit to establish closer relations with countries in the Middle East.
Ukraine
A New Peace Effort Is Needed in East Ukraine
A new Ukrainian law recognizes the demise of the Minsk agreements. This shouldn't be the end of the road.
Beyond the Scandal: What's Ukraine's New Education Law Really About?
An in-depth look at Ukraine's multi-lingual education system and the controversial reforms it is currently undergoing.
A Ukrainian's Chef's Quest To Reinvent His Country's Cuisine
"As I dig in, he makes a bold prediction: Ukrainian cuisine will follow Georgian cuisine in becoming the next hot global food trend."
Other
Russia Will Use Syrian Seaports To Export Wheat to the Middle East
Many of Russia's geopolitical moves throughout history have been informed by its lack of seaports.
Russia Loses Contact with Angolan Satellite
Russia has lost contact with Angola's first national telecoms satellite. The Russian-made Angosat-1 was launched from the Baikonur space pad in Kazakhstan.
Russia Says Pelmeni and Blini Should Be Added to UNESCO List
Russia says its staple dishes should be viewed as world heritage.

Russian Soft Power in France: Assessing Moscow's Cultural and Business Para-Diplomacy
Interested in "alternative" diplomacy? You should find this fascinating – on Russia's success in building economic and cultural diplomatic channels with France.
Sweden Is Bracing Its Citizens for War with Russia
Prompted by the "security situation" in the Baltic States, Sweden is issuing leaflets to prepare citizens to react in a terror attack, after a natural disaster or following a cyberattack against critical infrastructure.
Central Asia and the Caucasus
Georgian Tourism Is on the Cusp of Greatness
Georgian tourism is booming – and the infrastructure and human capital it's developing are starting to have knock-on effects for the rest of the economy.
Russian Hackers Release Stolen Emails in New Effort to Undermine Doping Investigations
The cyber-espionage group knows as Fancy Bear is associated with Russia's main military intelligence division, and published a new set of stolen emails exposing discord among high-ranking sports officials.
Islam's Gradual Resurgence in Post-Soviet Azerbaijan
Islam is the second largest religion in Russia, after Russian Orthodoxy. In central Asian countries, specifically Azerbaijan in this article, it is an important part of cultural and social life only growing stronger in a post-Soviet world.
The Rail Deal for Central Asia
Under the Russians and Soviets, "all roads lead to Moscow." Most road, rail, and even air traffic maps still show this to be so in Eurasia. However, today, the "gaps are being filled" to allow more transport to markets East and West and, perhaps most importantly, allowing more regional travel that is supporting regional development.
Kazakhstan Works To Put Soviet-Era Space Hub on Tourism Map
Russia and Kazakhstan are working together to make Baikonur a family tourist destination. Baikonir was the world's first and largest operational space launch facility, from which were launched many 'firsts': the first man-made satellite, the first operational intercontinental ballistic missile, the first manned and orbital flight by Yuri Gagarin in 1961, and the first woman in space, Valentina Tereshkova, in 1963.
Kyrgyz Space Program Is Creating the First Kyrgyz Satellite, Built By Girls
Kyrgyzstan is launching its first satellite – and it's girl powered! PS – you can help the girls by donating.
ASEAN, Uzbek-Style: Tashkent's New Ambitions in Central Asia
Uzbekistan's new president is taking some very positive steps to integrate Central Asia. This could be a game changer is definitely something to watch this year for anyone interested in geopolitics.
Soviet Tourist Routes May Revive in Azerbaijan
The national group Association of Tourism of Azerbaijan hopes to revive an interest in the country among foreign tourists.