Russian Foreign Affairs in the News




April, 2018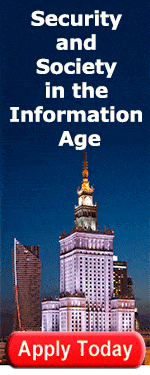 Russian foreign policy and foreign policies concerning Russia have been of particular interest to those following world affairs lately. With Russia's more assertive stance on the world stage, Russia's absorption of Crimea, and resulting sanctions, arms buildups, and global geopolitical restructuring and repositioning, keeping a close eye on this part of the world is especially important to understanding global security and international politics.
As Russia's situation is also closely tied to events in its near abroad, particularly within the former USSR, this resource also follows countries within that geographic area.
This free resource serves to track and analyze these issues as they develop in Eurasia.
US Relations
Russia Will Never Be Our Friend,' US Ambassador Says
The U.S. envoy to the UN said Washington works with Moscow "when we need to, and we slap them when we need to."
How Russian Millennials View US-Russia Relations
A highly encouraging story on how young people remain level-headed and peaceful even during heightened tensions.
How Social Media Built the Case for Trump's Strike on Syria
The information age is changing how governments process information – including for major foreign policy decisions and even military strikes.
Team Trump on Russia: John Bolton's Views
A compilation of John Bolton's stated views as he comes into the post of National Security Adviser.
Pompeo Boasts About US Killing "a Couple Hundred Russians" in Syria
Pompeo's remark came in response to a question from Sen. Jeanne Shaheen about whether the Trump administration was doing enough to hold Vladimir Putin's government accountable.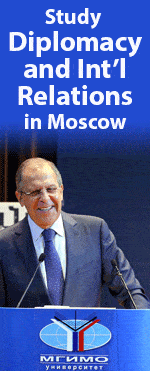 US Demands Shared Use of Russia's Northern Sea Route
The US may attempt to enforce "freedom of navigation" in Arctic waters sometime in the future – similar to its efforts in the South China Sea – according to Admiral Paul Zukunft, Commandant of the US Coast Guard.
Americans Expect Russia Tensions to Get Worse, Poll Finds
Americans also expect relations with China to get worse.
US Raises Possibility of Trump-Putin Meeting at the White House
"It would confer a certain normalization of relations and we're certainly not in a normal space," said Alina Polyakova, a foreign policy fellow at the Brookings Institution. "Nothing about this is normal."
Sanctions
US Targets Russian Tycoons, Security Chiefs with Sanctions
The new sanctions hit some of Russia's wealthiest and most prominent business leaders — including metals tycoon Oleg Deripaska, state-controlled natural gas monopoly Gazprom CEO Aleksei Miller, and aluminum investor Viktor Vekselberg.
Facebook Axes Moscow Mayor's Office Webpage Amid 'Troll' Purge
Moscow City Hall page may have been removed due to a potential link with Gleb Vasilchenko, one of the Russians indicted in Robert Mueller's investigation.
Russia and the US Can Replace Expelled Diplomats
The diplomats will be able to be replaced, with approval coming on a case-by-case basis – but the closed consulates will remain closed.
Russia Ostracized By Washington, But What About Wall Street?
While Washington ostracizes, Wall Street sells anything with a Russian attached to it. Rumors of proxy wars are enough to weaken the ruble, and that has a direct impact on shareholders of Russian companies.
Deripaska's Two-Decade Wooing of US Ends in Financial Meltdown
Background on Oleg Deripaska's relationship with the US government – which has been more intense than that of most Russian billionaires…
Medvedev: US Sanctions Are Unacceptable and Illegitimate, Moscow Will Respond
Medvedev hints that Russia could target specific American companies or products in its move to respond to the latest sanctions.
How Will the Global Effort to Expel Diplomats Affect Russia?
"Two former State Department officials, Victoria Nuland of the Center for a New American Security and Paul Saunders of the Center for the National Interest, give their opinions on what effects the recent efforts to kick out Russian diplomats will have."
SWIFT Confirms Neutral Status in Russia, Plans To Continue Staying Outside of Politics
"Neutrality is integral to SWIFT, it's one of our core principles… Having as many customers on our network as possible is beneficial to everyone, and in the interests of all global economic flows." SWIFT CEO Gottfried Leibbrandt
What's the Cost of US Sanctions on Russia?
Economists studying the problem argue that Russia will be increasingly isolated now and the reduced access to capital means slower growth – and that is expensive.
Military
How the US Can Play Cyber-Offense
In seeking merely to deter enemies, the United States finds itself constantly on the back foot.
Star Wars' Missile Defense Is Back, but Not How It Should Be
The alarm bells raised by Putin's claims are pushing Washington to resurrect some of the space-based missile shields championed by Reagan.
Russia and China Are Now Building Weapons Together
On Russia and China's growing military relationship.
Russia Wants US Military Out of Syria. But It Still Needs US to Help Bring Peace
Moscow remains convinced that the US has no coherent endgame for Syria, and its continued occupation of about a third of Syrian territory, together with its allies, has no purpose other than to play the role of spoiler, analysts say.
US Struck Syria Without Certainty on Sarin
Prior to the US strike, full confirmation could not be made of whether Syria had used sarin in its attack.
Putin, Erdogan Agree to Speed Up Delivery of S-400 Air Defenses
The purchase has raised concern among Turkey's NATO partners.
Skripal Affair
The Russian Party's Questions for the OPCW's Technical Secretariat Regarding the UK's Fabricated "Skripal Case"
A primary document from the Ministry of Foreign Affairs.
Russia to Britain: 'You Can Keep the Criminals, but Return the Money'
There are 61 Russian criminals living in London who have stolen around $10 billion from their home country, according to Russia's prosecutor general, who is demanding that the money should be returned.
Why Does Russia Have More Than 20 Explanations for the Salisbury Poisoning?
Different people respond to different ideas…
Global
Syrian Crisis: UN Chief Says Cold War Is Back
"The Cold War is back with a vengeance, but with a difference… The mechanisms and the safeguards to manage the risks of escalation that existed in the past no longer seem to be present." – UN Secretary General Antonio Guterres
China and Russia Battle for North Pole Supremacy
"Russia is partnering with China – and is looking to Singapore, India, and Saudi Arabia as additional partners – in developing its Arctic regions.
China is looking to build a stake via not only investment but also by making the Arctic part of its declared national security strategy."
The US Won't Easily Break Russia's Hold on Vietnam
Recent historic docking of US aircraft carrier at Da Nang did little to shake Hanoi's strategic embrace of Moscow.
Europe
Putin and Turkey Visit Brings S-400 Missile and Nuclear Plant Headway
Discussions were set to become even more challenging on April 4 with the scheduled arrival of Iranian President Hassan Rouhani and the need to deal with the complicated task of finding an end-game for the conflict in Syria.
Romanian Parliament Says Would Back Reunification with Moldova
Recently, 10,000 people rallied in Moldova's capital in support of reunification with Romania. 130 city legislatures in Moldova have also called for reunification. Now, Romania's parliament says it supports the idea… Might Europe soon lose a border?
UK, Russia Duel Over Dostoevsky as Poison Fight Turns Literary
The conflict between the U.K. and Russia over the nerve-agent poisoning of a former spy spread to literature this week, though it's Crime and Punishment, not War and Peace, that's the chosen battlefield."
Russian Football Fans Skirt Clashes in London Amid Spy Poisoning Scandal
According to Moscow Times, many (if not most) soccer fans in England are too scared to attend the FIFA World Cup matches in Russia.
Central Asia and Caucasus
Kyrgyzstan: Atambayev Returns, Opening Up Front Against President
Kyrgyzstan recently had its first peaceful (non-revolution) post-Soviet transfer of power. Now, however, there is talk of a rift forming between the old president and his protege, the new president.
Kyrgyz Security Chief, Deputy Dismissed Amid Presidents' Feud
Six months after the election, President Sooronbai Jeenbekov has dismissed two senior security officials seen as close allies of his predecessor.
Nagorno-Karabakh: Armenian Village Becomes Showcase of Postwar Reconstruction
Funded in large part by a private charity with money from wealthy Armenians living abroad, a village in a war zone is being reconstructed from the ground up – including new houses, water systems, schools, and sidewalks…
Armenia crisis: Protesters Pour on to Streets after Civil Disobedience Call
Tens of thousands of Armenians on May 2 responded to protest leader Nikol Pashinian's call for non-violent civil disobedience in the wake of the ruling party blocking his attempt to become prime minister. The capital Yerevan was paralysed.
Armenia is Surrounded by Enemies. It Needs Russia for Practical Survival
Distancing itself from Russia is difficult for Armenia to do because the country is sandwiched between the two enemies: Turkey and Azerbaijan. Without Russian military help and diplomatic support, it would be difficult for Armenia to keep the existing status quo in the occupied territories. Baku will be less hesitant to act, while Turkey even if it does not support its ally Azerbaijan militarily, will definitely back it in every other way.
Constitutional Crisis Looms in Armenia
If politicians do stick to the constitution then Pashinian and opposition parties are 13 votes short of the 53 seats they need in the legislature to appoint their own candidate.