Russia on the Ground




November, 2017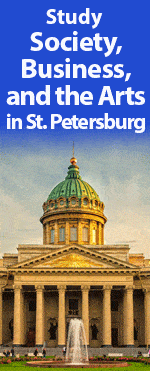 This resource serves to track domestic news inside Russia – focusing primarily on demographics, public opinion, economy, and major domestic political events inside Russia.
It is intended to give students who are otherwise following major issues and events within Russia greater context from which to view those issues and events. This resource lists useful but often under-reported information that can help build a pragmatic and objective view of Russia's domestic situation.
Polls
Оценка властей
Russians who are satisfied, sort-of satisfied, and dissatisfied with their government now form three roughly equal groups as public support falls across all categories. In social and economic policy, the dissatisfied now form the largest group by far.
Only 15% of Russians Are Politically Active
The study finds that 10% are active for the regime and five against it. The study breaks down Russians into seven groups based on the responses to several questions. Categories include "web observers," "civic observers," and "outsiders."
For Most Russians Gender 'Doesn't Matter' When Choosing Presidential Contender
However, patriarchal views are still strong, since only five percent of the respondents showed their willingness to cast their ballots for a woman.
On Revolutionary Centenary, Perplexed Russians Ask, 'Who Am I To Judge?'
Only 12 percent of Russians said they would have sided with the Bolsheviks if they had been alive at the time. Thirty-three percent of respondents said they "would have just tried to survive without participating in the events."
Пресс-выпуск №3488
A recent poll of Russians on what they think of the 1917 revolution: 57% thought that the revolution had both pluses and minuses; 45% thought that the revolution represented the will of the people, while 43% did not; 92% concluded that Russia does not need a revolution today. (in Russian)

100 Years After Revolution, Protests in Russia Are on the Rise
Meanwhile, a different poll published on Tuesday by the independent Levada Center, showed Russians' satisfaction with the police had increased in the past three years, to 46 percent.
Demographics

Без продай
This fascinating (Russian-language) article details the makeup of Russia's labor force. According to the study, drivers and salespeople make up the largest components (about 7% each), but will face increasing pressure from advancing technology (online sales and driverless cars). Security guards, which seem ubiquitous to most visiting foreigners, are only about 1.8%, or roughly the same as doctors. Only 38% of Russia's workforce is now blue collar, with the share of white collar jobs growing rapidly, especially in areas like finance.

Leader of Russia's Komi Region Suspends Cancellation of Mandatory Komi-Language Classes
Komi is a state language in Russia's Komi Republic. The regional branch of Russia's Ministry of Education ordered that the classes be non-mandatory after "some ethnic Russians… (said) their children should not be forced to learn other languages."
The Nentsy in Russia's Energy-Heavy Yamal Peninsula
Home and Abroad Scholar Rylin McGee of the University of Richmond debuts with this highly informative article on how energy development and geographic concerns are affecting Russia's native Nentsy population in the far north.
Mandatory Tatar-Langauge Classes Scaled Back in Russia's Tatarstan
Russian President Vladimir Putin said in July that people must not be forced to learn a language "that is not their mother tongue" and ordered prosecutors to determine whether that was happening.
There Are No Condoms in Russia
According to Vadim Pokrovsky, head of the Federal AIDS Center, twenty percent of young women are already having sex by the age of fifteen. He added that in Germany, for example, sex education is an obligatory subject in schools. Last year, only 3,500 cases of infection were registered there, while over 100,000 cases of infection were registered in the Russian Federation.
Ending Tuberculosis Starts in Moscow
Eliminating TB will not be easy but neither is it impossible – history has shown that just as challenging global health crises have been overcome when political commitment and scientific innovation coalesce.
Domestic Politics – Local Views

The Russia That Russians See
A reporter goes to Russia for the first time with open eyes and a blank slate on the anniversary of the revolution.
One Family's Divergent Views of the Bolshevik Revolution Tell a Tale of Russia's Complicated Past — and Present
For most Russians, coming to terms with what the 1917 Revolution means historically and to modern Russia is complicated.
On Centenary of Russian Revolution, Young Communists See Value in Old Ideology
The Communist Party's influence in leadership of Russia is much reduced, but that hasn't dimmed hopes among some Russians, including young ones, that the old ideology could rise to the challenge of solving many problems of the poor and working class.
Are Protests on the Rise in Russia? The Data Says 'Probably'
In early November, a report by the Moscow-based Center for Economic and Political Reform claimed that the number of protests across Russia had risen 56% over last year, from 284 in the first quarter to 445 in the third. 70% of those protests, the report added, were of a "socio-economic nature", such as protests against rising utility prices.
More Than 260 Detained at Moscow Anti-Putin Protest
"For breaches of public order in central Moscow, 263 people have been detained. They have all been taken to local police stations," Moscow police said in a statement.
Russia Spent $50 Billion on the Sochi Olympics. It Might Actually Have Been Worth It.
The main win, say residents, is not the increased traffic in summer, but in the fact that Sochi has turned into a year-round destination through boosted infrastructure and state support.
Domestic Politics – Local Views
In Lenin's Footsteps: Russia 100 Years After the Bolshevik Revolution
Reflections from an American correspondent, who boarded a train to the Far East in 1984 to get beyond the limitations of his position of a journalist by taking the longest possible train journey, across the Soviet Union with Soviet citizens.
Russian Revolution's 100th Anniversary: Lenin's Legacy Lingers Across the Former Soviet Union
Lenin's legacy has not been entirely forgotten by cities and towns spanning all of Russia, where many statues, mosaics, and tributes to him still stand.
This Week in History: 1917 The Bolsheviks Seize Power in Russia
November 7 marks the 100th anniversary of the October Revolution, the day that the Bolsheviks seized power and overthrew the provisional government led by Alexander Kerensky. How do you think Russia should mark this anniversary?
Revolution Comes to Moscow
Here is small sampling of the ways that the centenary of the 1917 Revolution is being marked in Russia today.
Praise, Protests and Ambivalence Mark 100 Years Since the Russian Revolution
Russia's Communist Party held a large, sanctioned rally in Central Moscow to mark the 100th anniversary of the Russian Revolution today.
Putin's Elites Hanker After a Lost Russian Imperial Empire
Most Russians see Russia as a continuation of both tsarist Russia and the USSR. Most Russians also see modern Russia as being something different than both its predecessors. Despite drastic changes, continuity can also be found. The Russian identity is thus complex and eclectic and, at times, paradoxical. Whether or not you agree with the (quite strong) opinions in this article, it does bring up some excellent talking points for discussing identity formation.
Domestic Politics – Civil Society

Two Border Cities Share Russian History — And a Sharp European Divide
The biggest divide between the Russian town of Ivangorod and its Estonian twin Narva is a narrow river- and a deepening cultural chasm. The European Union decided to give the two Russian-speaking towns money to build river promenades on either side of the river, with the hope that the public spaces would promote cross-cultural exchange and harmony. When the work was done Narva, which got about $830,000, had a promenade almost eight times as long as the one built in Ivangorod, which received nearly $1.2 million.
Foreign Agent' NGOs Are Turning Down Foreign Funding, Says Putin
Four times fewer non-profits were blacklisted in 2017 than the previous year, either because the "foreign agent" NGOs declined to engage in political activities or gave up foreign funding.
Indigenously Funded Russian Civil Society
Most reports on Russian civil society focus on government efforts to restrict Western funding to Russian nongovernmental organizations (NGOs) with legislation on foreign agents and undesirable organizations. The legislation has created legal, bureaucratic, social, and financial hardships for NGOs, and many observers have inferred from the hardships that local organizations are ceasing to be independent and that Russian civil society is collapsing.
Russian Newspaper Plans To Arm Journalists Following Knife Attack on Radio Host
The editor-in-chief of Russian newspaper Novaya Gazeta has said he plans to arm workers with non-lethal weapons after recent attacks on journalists, including the stabbing of a radio talk show host earlier this week.
Domestic Politics – Governance and Elections
Ksenia Sobchak; or, Who Gets to Lost to Putin in 2018?
A detailed and knowledgeable opinion of what Ksenia Sobchak might offer to the Russian presidential race. The author considers her accomplishments outside of reality TV, takes a comparative view of Sobchak/Navalny, and explains why comparisons between Sobchak and Paris Hilton are not entirely enlightening.
The Importance of Russia's Unimportant Prime Minister
Russia's 2018 presidential election outcome is a given. But what happens to the Prime Ministership after that is something to watch. This speculates on various paths that might be taken – and what those paths would mean.
Russia Looks to Prospect of Future Without Vladimir Putin
The problem of succession has plagued Russia since the 900s through the present.
Law Tightening Internet Restrictions Comes into Force in Russia
In an effort to prosecute Internet users for online content deemed extremist or insulting to religious believers, two laws passed on July 29 are quickly coming into play. The first orders Internet providors to block websites that offer VPNs and other proxy services, while the other requires operators of instant messaging services to verift user identy by their phone numbers.
How Russia Spawned More ISIL Fighters Than Most Nations
Putin has said "up to 4000" Russian nationals fight for ISIL. This article looks at the reasons for this radicalization, how Russians are recruited, and just how serious a problem Russia considers this.
The Billionaire Adviser: A Story of Russia's Anti-Corruption Campaign
Oleg Korshunov was widely known in financial and bureaucratic circles by the nickname "Pukhly" (Pudgy). He was so blatant about his activities that many were surprised it took so long for him to be arrested. But will anything change in the penitentiary system following his arrest?
Russia's New Bureaucracy Means Tougher Times for Putin's Friends
The non-system elite makes a mistake by still treating Putin and the formal state as one and the same. We are witnessing a new era in which the powerful and ambitious non-system elite will face a solid, technocratic, and emotionless power vertical stuffed with "little people." Putin's associates will have to learn to adjust, or they'll find themselves in deep trouble.
What Does the Decline of Clans in the North Caucasus Mean for Moscow?
Contrary to popular belief, a clan in the North Caucasus is neither a lineage nor an alliance of familial organizations. With few exceptions, modern clans have almost nothing to do with ancient traditions. Rather, they emerged after the Soviet collapse, when the federal government's ability to regulate local affairs declined sharply.
How Russia Polices Yandex, Its Most Popular Search Engine
Russia is mad Google wants to keep propaganda off Google News, but it has ensured for nearly a decade that state media stays on Yandex.
In Western Moscow, Putin Allies Lose an election but Cling to Power
United Russia representatives have refused to cede power in 10 districts of Moscow where they suffered defeats in local elections on Sept. 10, according to the organizers of the opposition campaign in the Russian capital.
Economy – Macroeconomics and Political Economy

Six Reasons Why Russia Does Not Want a Higher Oil Price
Particularly of note: 1) Higher prices would encourage more shale development in the US. 4) rising oil prices could lead to a stronger ruble; the Russian budget is currently balanced thanks to a weak ruble.
Russia Ranked Higher than Belgium as a Place to Do Business
Russia has risen 5 places in the World Bank's Doing Business in Russia ratings. It is now ranked higher than Italy and Belgium in terms of doing business. In honor of this accomplishment, here is a great video about doing business in Russia.
Russia's Economic Recovery Not Enough for Higher Rating
Moody's downgraded Russia's rating to below investment grade in early 2015 as Russia's economy slipped into recession amid a rapid drop in oil prices and Western sanctions imposed on Moscow over its role in the Ukrainian crisis.
Russia's Inflation Hits New Historic Low at 2.7% in October
However, the CBR keeps pointing to stubborn inflationary expectations and other medium-terms inflationary risks and sticks to the moderately tight monetary policy despite the pressure from the government to support growth with lower interest.
How Transitional Institutions Could Transform Russia's Economy
Transitional institutions cannot be effective unless economic agents are confident that the state will fulfill its commitments and that the rules of the game do not depend on the discretion of a ruler. Empirical evidence shows that democracy protects investors from expropriation better than dictatorships do, thereby resulting in faster economic growth.
Russia's Regional Debt Spiral
This is likely Russia's most pressing internal problem – balancing regional budgets. It gets fairly little airtime, especially in the foreign press. If defaults begin, especially with no process to handle them, problems could get very acute very quickly.
Russia's Self-Inflicted Regional Debt Crisis
Mordovia's debt-to-revenue ratio stands at a mind-boggling 185 percent, but the republic is hardly alone; twelve regions have debt-to-revenue ratios between 80 and 100 percent, while seven worse-off regions are burdened with debts equal to between 100 and 125 percent of their revenues.
Russia Records Substantial 20% Increase in Non-Oil Tax Revenue Thanks to Economic Recovery
Over the past 10 months, tax revenue has increased by almost 20%. The majority of this increase has had nothing to do with the oil or gas industries, according to Mikhail Mishustin, head of the Federal Taxation Service, during today's meeting with Vladimir Putin.
Russians Cold on Prices Despite Cheaper 'Herring Under Fur Coat'
Elvira Nabiullina says Russians will get to enjoy some lower prices in time for New Year's Eve parties, but her countrymen aren't buying it.
Economy – Sectors
How Russia's High-Tech Start-Ups Are Looking Beyond Oil
Andrei Trubnikov has built up a cosmetics empire based on Siberian plants. He set up Natura Siberica with $5,000 in the late 1990s. Today it has an annual turnover of about $300m (£225m), employs 4,000 people worldwide and exports to 45 countries.
Russia's Incredibly Shrinking Banking Sector
When Nabiullina took over as governor of the central bank in 2013, she set herself two targets. One target was to achieve low inflation, and the second was to clean up the Russian banking sector. She has made progress on both.
Owners of Collapsed Lender Binbank Transfer Assets Worth RUB70bn to CBR
Russia has held the owners of a collapsed bank at least partly financially responsible for its state rescue.
The Russian Government Is Giving Up Control of the Kalashnikov
Kalashnikov, which is owned by state holding company Rostec, said Tuesday that they have reached a deal to sell half of its 51% stake in the original maker of the AK-47 has been agreed, and is now ready to be approved by the government. The buyer is a private company called TransKomplektHolding, which is owned in part by Kalashnikov chief executive Alexey Krivoruchko. The firm already has a 49% stake in Kalashnikov. The sale is part of a larger privatization mission started by the cash-poor Russian government in 2016.
Russia's Legendary Trans-Siberian Railway To Get Multibillion-Dollar Makeover
The investment program and the financial plan of the state-owned railway monopoly are approved annually by the Russian government. The planned $10 billion investment would be the largest at least since 2010.
Shamble On: The Zombie Economics of Russia's Railroads
Judging by their importance to Russia's economy, one might expect the local rail freight network to be in better shape. Russian Railways (RZhD) transports as much as 85% of Russia's non-pipeline freight, with its fleet in many cases the only thing linking remote resource deposits, small towns, and sparsely-settled regions to civilization. Unfortunately, however, the system is an abject mess: policymakers have proven remarkably inept at managing the freight market due to a host of structural and cultural legacies, lack of financing, constant shifts in regulation, and top-down decision making.
Russia's Obuv Rossii Says Share Sale Raises $108 mln
Russian shoe retailer Obuv Rossii said on Friday it had priced its initial public offering at 140 roubles per share and the sale totalled 6.2 billion roubles ($108 million), including an over-allotment option.
Russian Tourism Market Recovers Fast to Pre-Crisis Volumes
Russian outbound tourist trips peaked at 42.9mn in 2014, before dropping by 19% and 9% y/y in 2015 and 2016 due to ruble devaluation, geopolitical turmoil, and closure of main destinations of Egypt and Turkey.
Russian Internet Advertising Beats TV First Time in 20 Years
The total online spend amounted to RUB115-116bn ($2bn), up by 23% year-on-year, according to the survey by Association of Communication Agencies of Russia (ACAR) cited by Vedomosti daily on November 9.
Car Sales in Russia Up 17.3% in October
Domestic names continue to lead the sales, contrary to the situation during the boom years. The iconic Lada, manufactured by the country's largest carmaker Avtovaz, controlled by Renault, was the biggest winner, with a 23% increase in sales y/y in October and 17% in the January-October period.
Russia's Watcom Shopping Index Falls Hard in October
Russia's economy has been recovering this year, as have incomes and retail turnover, but the good news doesn't seem to have trickled down to the high street level yet where consumers are still counting their pennies and buying only what they have to.
Foreigners' Share of Russian Bonds at All-Time High, CBR Says
The government will pitch its domestic OFZ treasury bonds denominated in yuan to Chinese investors as part of a strategy to diversify away from western funding sources in case financial sanctions are toughened.
Interview: The PIK of Russian Real Estate
The Russian economy is becoming normal. Inflation has fallen from the double digits typical of an emerging market and is currently 2.7%, a normal country level. Unemployment is also at record lows of 5%, and incomes, while still well below potential, are on a par with many poorer European Union (EU) countries: per capita income is currently $22,540 per year.
Russia to Increase Salmon Aquaculture
Russia's largest farmed fish producer, Russian Aquaculture, is developing its farm network across the country at a time when the country's authorities are making increased efforts to develop the sector and reduce their dependency on fish imports.
Worried About Russia's March on Grain Markets? It Could Be Worse
Russia increased its export capacity ninefold over 15 years, but its still not enough to overtake the record grain harvest this year.
Crimean Winemakers Look to Shed the Rot Gut Label
Overall wine consumption goes up about 5 percent annually in Russia… with Russians now drinking one billion liters a year. Crimean winemakers are seeking to fill this growing demand, but obviously face lots of challenges, including a floundering tourism market and not being able to send their wines anywhere but Russia.
Russia's Next Revolution: How Technology Came to the Mines
To stay competitive and boost growth, especially as demographics decline, Russia must drastically raise worker productivity. This article documents that headway is being made. However, Russia's monotowns, built by Soviet decree to serve a single industries, will be most affected by automation. Miners and steel workers are being put out of jobs by computer programs. With the towns so specialized, there is little that can be done to keep them from simply vanishing once the labor is no longer needed. These towns house 10% of Russia's population. Thus, in solving an economic problem, other socio-economic problems are created…
Daily Life

Five Russian Cities Complete Preparations for 2018 FIFA World Cup
A restrictive registration period for the host cities is expected (registration must happen in 24 hours rather than 7 business days). Further, visitors can generally expect heightened security measures and large crowds. If you are a soccer fan – or a fan of large crowds, summer, 2018 can be a great time to see exciting events as part of your study abroad experience. If you are not a fan of such things, you might give more thought to our many great locations outside the FIFA host cities (like Irkutsk!).
Moscow Gets a Much Needed Facelift. But Is It Worth the Cost?
Moscow's facelift was long overdue – and has resulted in more greenery, more bicycle lanes, and more pedestrian zones that have encouraged small and medium sized businesses and musicians to line the streets. Traffic is also improving and public transport growing at a pace to match the growing city. However, the price tag has been shocking, as has been the pace of change…
The Wrecking Ball Swings at Moscow – A Photo Essay
The issue of the Khrushchevkas is important and complex. Most of the buildings were due to be torn down decades ago and many have substantial problems that could pose safety hazards (structural, electrical) in addition to leaky roofs, poorly designed airflows, and creaky plumbing. However, preparing to tear down the buildings in such a dramatic and rapid fashion creates whole other social issues…
Moscow To Launch New Transport Project
During the last seven years, average vehicles speeds have increased by 13 percent, and Moscow has improved from first (the worst) to 13th in city traffic congestion rankings in five years while the number of cars in Moscow has increased by almost a quarter. These results were achieved because of the record volumes of road construction and renovation.
Art and Culture
Minecraft Lenin Statue Riles Russia's Communists
The cardboard Lenin is meant to be part of an art exhibition that presents the everyday pieces of life and commonly-known history in completely new forms. Is it heresy, or is it art?
Netflix Commissions Series on the Fall of the Romanovs
Netflix is putting together a new documentary series to be released to coincide with the anniversary of the death of the Romanov family.
Controversial Film Matilda To Be Made into Television Series
Such protests the world over have a tendency to actually raise readership or viewership and increase profitability for the object of interest.
Russia Unveils Soviet-Inspired Official World Cup Poster
Russia has revealed a very Soviet World Cup poster! Artist Igor Gurovich was inspired by Constructivist artists of the 1920s when he created the poster of legendary goalkeeper Lev Yashin reaching for a ball surrounded by sunbeams and bearing an image of Russia as seen from space.