Russia on the Ground




May, 2018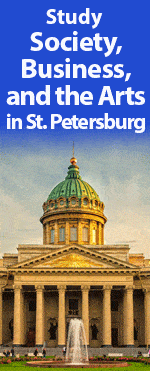 This resource serves to track domestic news inside Russia – focusing primarily on demographics, public opinion, economy, and major domestic political events inside Russia.
It is intended to give students who are otherwise following major issues and events within Russia greater context from which to view those issues and events. This resource lists useful but often under-reported information that can help build a pragmatic and objective view of Russia's domestic situation.
Measuring National Power: Is Vladimir Putin's Russia in Decline?
Is Russia is rising, declining or stagnating? To determine this, the authors of this report have measured changes in Russia's national power by analyzing a broad range of data, including economic output, energy consumption, population, life expectancy, military expenditures, government effectiveness, patents and even tourist visits.
Polls
Медицина важнее пенсий
In a new Russian Academy of Sciences poll on how Russians view government-provided services, Russians are now most concerned about the state of health care in Russia. 39% have strong concerns about it while 15% have "constant fear."
Most Russians Don't See Armenia-Style Revolution as Possible in Their Country
"More than three-quarters of Russians surveyed by the state-run VTsIOM pollster said they do not foresee a repeat of the peaceful revolution witnessed in Armenia in the past month as being possible in their country."
Russians Say Putin, Military Power and Unique Spirit Make Them Glorious Nation
"The survey, conducted by the state-run public opinion research agency VTSIOM in late April this year, showed that the share of Russians who think that their country can be considered a great world power is now at 49 percent, down from 57 percent a year ago."
Sex Not in the Top 10 Most Pleasurable Things for Russians
What does rank in top spots? Spending time in front of the TV, spending time making money, and spending time with kids and loved ones.
Most Poll Respondents Believe that Russia is in Need of Changes
Sociologists also note demand for reform in several public spheres among almost one-third (30%) of the respondents, with just 2% regarding changes as optional.
Russians Are Most Unhappy with Putin Over Wealth Inequality
Putin's inability to "reimburse the capital lost in the course of reforms to ordinary people" followed as the second most frequent complaint at 39 percent.
More Than 80% of Russians Approve of Putin's Performance
Vladimir Putin is leading in early May's credibility rating, followed by the Russian defense minister who is still second in the credibility rating, while the Russian foreign minister comes in third.
Most Russians Say They Are Unaffected and 'Unworried' by Western Sanctions
Faced with a range of options, most respondents said they felt Westerners treated Russians with fear, contempt and alarm.
Over 40 Percent of Russians Believe Western Sanctions Likely to Remain for Years
Only five percent of those surveyed said that the sanctions would be lifted this year, the poll showed.
About Half of Russians Confident Russia Has Status of Great Power
Almost one in five respondents (18%) believes that the country's main success in the past 10-15 years is its Armed Forces.
Russians See China as Most Valuable Partner
One third of the respondents chose China, followed by Belarus (13 percent) and the United States (8 percent), according to a survey conducted by Russian polling institute Public Opinion Foundation.
Economy
Putin Opens Crimean Bridge Condemned by Kyiv, EU
The bridge connecting Crimea to Russia has been opened to auto traffic. A rail bridge is still under construction.
Oil Tops $80 a Barrel and Changes Russia's Fiscal Landscape
Rising oil prices and budget efficiency means that Russia's promised massive spending increases on infrastructure and social programs may become a reality.
Above St. Petersburg, Europe's Tallest Skysraper Takes Shape
The new (and immense) Gazprom building in St. Petersburg is nearing completion – here's its development in pictures…
Volatile Ruble Encourages McDonald's to Cook up Russian Fries
Now a new plant near Lipetsk, a city 450 km (280 miles) south of Moscow, using potatoes grown on local farms will supply frozen fries to the chain of 651 outlets across Russia under a long-term contract, raising the share of the chain's locally sourced products to 98 percent.
Medvedev Confirmed Plans to Create Offshore Companies in Russia
The special 'on-shore off-shore' zones will allow sanctioned oligarchs to easily transfer ownership of their assets out of reach of the US and European courts.
Investors Burned by Sanctions Creep Back Into Russian Debt
Russia "not so toxic after all?"
Russia's Grain Exports May Double This Year
One of the factors holding back grain prices in 2018 is that Morocco is on track for a bumper harvest which will provide more price competition.
Russia Soverign Wealth Fund Targets Infrastructure Projects
Russia is forming a new $49-billion fund for new infrastructure projects aimed at roads, regional airports, and ports.
Moscow Gets Into Europe's Top 5 Most Attractive Cities for Investors
The 2018/2019 ranking was compiled by Foreign Direct Investment Intelligence (a division of the Financial Times). It assessed 301 European cities and 150 regions.
Russia Eyes Budget Surplus for First Time Since 2011
The previous budget plan had envisaged a deficit of 1.3 percent, based on prices for Russia's Urals oil blend of around $40 per barrel.
What Sanctions? Russian Markets Are Over It
The MOEX Russia Index, the country's benchmark, just hit a record high.
Russia in Interesting Times: Increased Risk Bad; Weaker Ruble Good
It was always expected that April would be an "interesting" month for investors and businesses in Russia.
State Politics
New Bill Would Jail Russians for Adhering to Western Sanctions
This could create some significant tension…
Russia Close to Drawing up Draft To Raise Pension Age
The elections are over…
Russian Regulator Unconvers $20B in Space, Defense Industry Spending Violations
Budget funds were reportedly misspent the most in the space and defense industries, at 785.5 billion rubles and 544.5 billion rubles respectively.
Russian Government Gets a New Programme and People
A quick run down of who's in, who's out, and what's on the table for the new cabinet in Russia.
Political Dispersion: Russia's New Cabinet
In the new Russian Cabinet finalized on May 18, almost half the ministers are newcomers.
Russian Kudrin Sets Goals Following His appointment as Head of the Audit Chamber
Kudrin's new role is being seen as a blow and lack of commitment by the Kremlin to making the long overdue deep structural reforms the country needs.
Tested by Fire,' Veterans of Default Stay in Charge Under Putin
The safeguards built up during the oil boom years have served Russia well during the two major crises of Putin's reign. The $458 billion stockpile of international reserves, now near a four-year high, has also taken on strategic importance as a buffer during Putin's duels against the West.
Russia's New Arctic Governor is 30 Years Old and Has a MBA from Singapore
He takes over the post from Dmitry Kobylkin, who last week was appointed federal Minister of Natural Resources.
How the New Russian Government Is Formed
Articles 111 and 112 of the constitution of the Russian Federation envisions the maximum period for the formation of the new government at one month.
To Pay for a 'Russia First' Agenda, Putin Takes Ax to Military Spending
It may sound contrary to Western perceptions of Russia's global intentions. But the priorities listed in the new Kremlin strategic program suggest that Mr. Putin has decided to use what seems likely to be his final term in office to cement his already substantial legacy as a nation-builder.
Putin Wants Growth, but Won't Sacrifice Stability
"Our president has set us the objective whereby the Russian economy grows at rates above world levels, this means almost 4 percent," Elvira Nabiullina told CNBC's Geoff Cutmore on Tuesday.
Putting Russian Economy on a Sustained Path of Growth: Challenges and Solutions
What might act as the next driver of economic growth?
Putin 4.0: Five Issues Facing Russia's President in the Next Six Years
Many of the judo-loving, ex-KGB officer's past political tactics may not work as successfully anymore as the question "What comes next?" becomes increasingly pressing.
Putin's Last Term?
Will Putin actually become a "lame duck" in the conventional sense of term-limited presidents? If so, when? If not, why?
What Russia's New Government Tells Us About Succession After Putin
With few simple transition options available, Putin may choose a compromise: to hand some presidential powers to the prime minister, increase the ruling party's role, and introduce a second center of power in the executive branch.
Who Will Lead Russia After Putin?
It is always risky to make definitive pronouncements about the future prospects of Russian politicians.
Opposition Politics and Civil Society
Russian Activists in Tartarstan, Bashkortostan and Buryata Call for Aboloshing Non-Russian Republics
Encouraged by Vladimir Putin's drive to end obligatory instruction in non-Russian languages in the republics, Russian nationalist activists in Tatarstan, Bashkortostan and Buryatia are now pressing for the abolition of the non-Russian republics whose existence, they say, acts to "proliferate nationalism."
Russia's "Brain Drain" and the Prospets for Regime Transformation
A consideration of what drives revolution, emigration, and how the two phenomena connect… Here, the author argues that emigration does not bode well for Russian economic or social development – but does contribute to political and social stability.
Solidarity in Response to Rash of Sexual Harassment Accusations in Russia Shows That Times Are Changing–Slowly
Many in the media are rallying behind the female journalists who have accused State Duma deputy Leonid Slutsky of sexual harassment.
Opposition Supporters Rally Across Russia, Navalny Briefly Detained at Unsanctioned Moscow Protest
A number of minors and underage teens, who comprise much of the activist-blogger's support base and some of whom were detained at the rallies, have also been released to their parents or guardians, after "preventive conversations," police announced around 10pm.
Russia Blacklists Progressively Fewer 'Foreign Agent' NGOs, Justice Ministry Says
The law has been denounced by activists who claim it seeks to silence groups critical of the Kremlin's human rights record.
Russia's New Government Disappoints Those Hoping for Economic Reforms
"The Russian government is not left without professional economists and doesn't promise catastrophic failures, but it is difficult to believe that a new cabinet, which is 90% comprised of old ministers, will be capable of leading serious reforms."
Navalny Foundation Lawyer Zhdanov Detained for Organizing Unpermitted Rally on May 5
In Mid-April, Navalny's supporters notified the Moscow mayor's office about holding a mass event dubbed "For the Right to Be a Citizen" to include a procession along Tverskaya Street and a rally on Manezhnaya Square on May 5.
This Is Only the Beginning': What's Next for Russia's Brash (Former) Mayor of Yekaterinburg?
In a political system tightly controlled by the Kremlin, Yevgeny Roizman was an outlier: a brash, independent mayor of a major Russian city who openly criticized President Vladimir Putin and offered support for opposition leader Aleksei Navalny.
The Kremlin Guard: Russia's Pro-Government Youth Organizations
On pro-Kremlin youth groups – past and future.
Daily Life
Russian Waistlines Going American: Health Ministry Says Obesity Rates Doubled in 5 Years
"The number had increased 45.4% from 856.5 to 1245.6 per 100,000 people during a five-year stretch (from 2011 to 2016)," the press service said.
2.3m People Barred From Leaving Russia Over Unpaid Debt
Russian law forbids anyone who owes more than 30,000 rubles ($483) in unpaid bank credit, taxes or fines from leaving the country.
Time Seems to Stand Still: Inside Magnitogorsk, a Model Soviet City Built from Scratch – In Pictures
A quick look at life in Magnitogorsk, Russia
Meet the Russian Who Works to Transform Her Country's Villages Through Travel
Those who book Altourism tours don't get to stay in comfy hotels or leisurely tour local attractions. They come to work voluntarily, from two to seven days – cleaning up garbage, renovating historical buildings, building art objects, helping craftsmen and learning useful skills.
Russian 'Immortal Regiment' Marches Across the World, in Pictures
Victory Day was marked on May 9 with Russians marching around the world (including in Seattle and Los Angeles) to remember those who fought in WWII.
Culture
91-Year-Old Babushka Becomes Russia's Latest Instagram Travel Star
Babushka Lena, a 91-year-old pensioner from the Siberian city of Krasnoyarsk, has become Russia's latest Instagram travel star after meeting a fellow blogger on a solo trip to Vietnam two years ago that helped promote her colorful social media page.
Russian Filmmakers Rock the Boat to Critical Acclaim
Cannes entry 'Leto' exemplifies a willingness in Russia to explore a broad range of genres
Ivan the Terrible Painting 'Seriously Damaged' in Pole Attack
Some Russian media cited him as saying he had attacked the painting because he thought the depiction was inaccurate. Russian nationalists who object to the painting and dispute the veracity of the scene have previously demanded the gallery remove it from display, which the Tretyakov has refused to do.
A Pro-Life Russia Emerges
Russia's banning of abortion ads and the relatively new law banning abortion after 12 weeks of pregnancy, and all of this combined with the Russian Orthodox Church's efforts to set up social support for the family and for pregnant women…