Russia on the Ground




January, 2018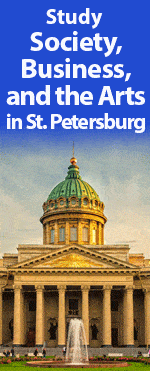 This resource serves to track domestic news inside Russia – focusing primarily on demographics, public opinion, economy, and major domestic political events inside Russia.
It is intended to give students who are otherwise following major issues and events within Russia greater context from which to view those issues and events. This resource lists useful but often under-reported information that can help build a pragmatic and objective view of Russia's domestic situation.
Polls
Poll Finds Growing Demand for Reform in Russia
The younger generation is the most pro-reform, with 62% in favor. That figure drops to 51% for those between 31 and 40. 41 to 50 year olds are almost evenly split, with pensioners most in favor of preserving stability. Geographically, supporters of reform are concentrated in large cities and oblast centers – and perhaps surprisingly, among rural residents.
A Majority of Russians Are Nostalgic for the Soviet Era and Wish It Had Never Collapsed
Conducted annually since 1992 by the independent Levada Center,the poll found that 58% of Russians regret the fall of the Soviet Union, the highest number since 2009.
Do Russians Want Change?
"As a rule, economically disadvantaged segments of the population tend to support radical reforms. More successful social strata, for the most part, would prefer gradual change. The youngest Russians also want change, but less than the populace as a whole. For this reason, the belief that they are the vanguard of modernization is likely unfounded."
Percentage of Russians Condemning Abortion has Tripled in 20 Years
Russians increasingly express conservative social views – those opposing abortions, same-sex relationships, extra material affairs, etc. have risen considerably in recent years.
Poll Shows Most Russians Satisfied with Life and Domestic Atmosphere
Most Russians are content with life and are upbeat on the situation in the country.
Two-Thirds of Citizens Believe Russia has Enemies
Those enemies include the United States (68%), Ukraine (29%), EU countries (14%), former Soviet republics (10%), and Poland (8%), Levada said.
National Pride in Russia
A breakdown of the statistics driving patriotism in Russia today.
Politics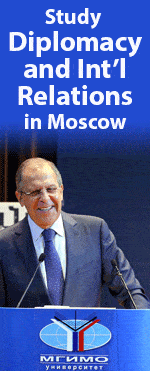 OUTLOOK 2018
A data-driven prognosis for Russian politics (including for protests) and economy for 2018. Highly recommended reading.
Russia Plans National Biometric Database Starting Next Year
Starting next summer, Russia will get a national biometric database for financial services .The system will expand access to banking by letting people open accounts without having to visit a branch, which is critical in such a large country with rural populations. Data, collected only with consent, will be managed by Rostelecom PJSC.
To Some in Russia, Oil Chief More Feared than Putin
Oil and gas are particularly strategic in Russia's economy; Russia has the largest reserves and is the largest exporter of natural gas. It has the second largest coal reserves, the eighth largest oil reserves, and is the largest exporter of oil in the world. Because of this, the oil and gas industry has great economic and political influence.
Russian Human Rights Group Has Offices Torched After Leader's Arrest
The oldest humans rights group in Russia, Memorial, has published pictures of their Ingushetia office after an act of arson. "Memorial considers this to be a terrorist act," the organization said in a statement. "There is clearly a link between this arson attack and those forces that are trying to destroy Memorial's work in Chechnya and force Memorial out of the entire North Caucasus region."
Grassroots Capacity Building: Why Municipal Politics in Moscow are Important Signposts of Russia's Democratic Development
On how civic activism in Moscow is entering official gov't structures. This is important in that shows that shows that civil society is beginning to directly, and effectively, influence government at the local level. It also shows that Russia's liberal parties and movements, long hampered by infighting and the legacy of the 1990s, may have found a way to start reinventing themselves. PS – if you look at the current growth of the LDPR, Russia's nationalist party, they've used the same local outreach programs effectively as well to build voter bases…
Not All Russian Oligarchs Are Alike
"Oligarchs" is a misnomer. During the chaotic privatization of economic assets in the 1990s, many figures gained wealth through unfair or illicit means. Some wielded outsized political power.
YouTube Blocks Navalny's Video Call for 'Elections Boycott'
Another coming global change: Social media is now being regulated more closely by governments on both sides of the current East/West divide.
Aina Gamzaova: The Muslim Woman Challenging Putin
Aina Gamzatova, the wife of Dagestan's Islamic religious leader, has declared her intention to run for the Russian presidency. One of her main campaign planks is to crack down on Islamic separatists.
Russia's Law on Disclosure of Political Party Funding Comes into Force
In addition, the law limits the amount of admission and membership fees. Now the maximum amount that a party member can make as an introductory or membership fee should not exceed 4,330,000 rubles ($74,700) a year.
Now Shaking Up Russia: The Bernie Bro Taking on Putin on His Home Turf
Ksenia Sobchak has tapped Vitaly Shkliarov as a senior adviser for her presidential campaign. He cut his political teeth working for multiple US congressional and presidential candidates, including Barack Obama, Wisconsin's Tammy Baldwin, who is the first openly gay U.S. Senator in history, and the surprising, insurgent presidential campaign of Bernie Sanders last year.
Путин 2018
Putin's official campaign site is now live. Interestingly, it supplies lists of people supporting Putin, lots of quotes and small stories about current policies, achievements, etc. But so far, no platform has been posted.
Putin Wins Strong Millennial Following as Russian Election Looms
A long article on the political mobilization of youth in Russia – both for and and against Putin.
Результаты «выборов» будет такие
Russian opposition politician Alexei Navalny ran his own pre-election survey. It was small and apparently concentrated on Ural-area cities. However, it looks quite a bit like the surveys produced by everyone else: about 78% of the population plan to vote for Putin. Also interesting – most of the population doesn't know that the Communists (who have generally come in #2) are running a new candidate (not the stalwart perennial Zyuganov, but a new millionaire businessman) – if they can get their message out better, we may see more movement in their numbers.
Hundreds Detained at Navalny's Boycott Rallies Across Russia
The Moscow TImes has aggregated many different media sources to provide a live blog of rallies across Russia calling for a boycott of the March presidential election.
Opposition Feud Flares up as Sobchak Confronts Navalny on Air
A low-level Twitter spat between Russian opposition camps got more close and personal on January 15 when presidential hopeful Ksenia Sobchak burst into the studio of a radio talk show as it was hosting would-be candidate Aleksei Navalny's campaign manager.
Navalny's Blinkered Economic Program
Most of Navalny's economic proposals are seriously concerning and evocative of left-wing populist slogans. The policy platform contains outright errors, but its greatest problem is that it attacks all vocal parts of society in favor of a mythical "people." Attracting voters with such a platform will prove to be difficult.
Economy
Russia Inc Goes into Profit as the Budget Breakeven Price for Oil Falls to $53
"Some big news for economy wonks – 1. The ruble has (finally) broken its value tie with oil, indicating that the Russian economy is actually achieving more independence. 2. The Russian budget is again in the black – and will stay there as the budget now breaks even with oil at $53.  3. As oil is currently at $65.6, there may actually be more money for boosting education and health care – as Putin has proposed. This is all from Intellinews and Renaissance Capital – two independent sources."
Russia To Cut Rates in 2018 To Prop Up Economy in Election Year
Lower rates would help retail sales grow by 2.5 percent in 2018 after rising 1.2 percent this year, the poll suggested.
Russian Government Considers Boost to Social Spending
Reforms suggested by Alexei Kudrin to boost Russia's human capital resources may be finding a receptive audience in the Kremlin.
Route of the Future: Russia Takes Lead in Arctic Exploration
On recent Russian advancements in developing Arctic economic and military infrastructure.
Russia Taking Wheat Crown Recalls Communist-Era Dominance
Russia's emergence as the world's leading exporter of wheat, a shift that's reorienting global trade in the grain around the Black Sea region, recalls the Soviet Union's previous dominance of production — albeit under markedly different conditions.
Russia's Break from a Recession Was Fleeting
After suffering its longest economic contraction this century, Russia may just have had the shortest recovery.
The Fall in Russian Interest Rates Is Snowballing
Russian banks have been cutting their commercial interest rates to keep up with plummeting inflation – now at its lowest level in modern history of 2.5% – and the concurrent cuts in the monetary policy rate made by the Central Bank of Russia.
A Killer Year for Crypto in Russia: What's Next in 2018?
Russia has been a leader for cryptocurrencies and ICOs. Where are things headed next year?
The Pipeline of Russian IPOs and SPOs for 2018 Is Filling Up
Russia's equity market is coming back to life as the economy recovers and investors hunt high yielding growth stories.
Russia's Equity Market Sets out on Its Fifth Super Cycle
Russia's equity market has come back to life and stock prices look to have started on the market's fifth super cycle since inception.
Нефть не поможет. К концу квартала рубль может снова подешеветь
This Russian-language article explains how possible US sanctions and currency fluctuations may weaken the ruble up to 4 percent by March.
Pressure Rising on OPEC to Develop Long-Term Output Plan
Expect the cartel and Russia to get stymied as they plot a way out of their production cuts.
Промышленность отправляют на перерыв
Russian business paper Kommersant reports that the authorities are planning to shut down a considerable portion of Russia's industrial production in the name of a safety precaution under the FIFA cup.
Russia Natural Gas Output Jumps to Record in Expansion Drive
Already the world's largest exporter of the fuel, the nation is working to boost output with new LNG plants stretching from the Baltic region to the Pacific coast. That will pit the country against the biggest producers of the super-chilled fuel, including Qatar and Australia.
OPEC Deal Doesn't Stop Russia from Record Oil Output in 2017
Russia's oil industry continued its long-term expansion last year, with production hitting a record even as President Vladimir Putin joined forces with OPEC to clear a global glut and lift prices.
Escaping the Energy Sanctions Tangle: Gas Networks and Off-Ramps from Escalation in US-EU-Russia Relations
What can be done to navigate these rocky political shoals?
Russia Praises Its $117 Million-a-Day Oil Man
Russia has benefited more than any of the OPEC countries from the Russia-OPEC deal.
Daily Life
Russian Words of the Year for 2017
Moscow Times columnist, translator, and word wrangler Michele A. Berdy summarizes 2017 in a few words.
Russians Are Increasingly Generous with Online Donations
Apparently, Russians trust individuals more than charitable organizations: charities received only 10 percent more online money transfers this year, while the total amount of donations to individuals increased 33 percent.
This Is How Propaganda Works: A Look Inside Soviet Childhood
Writer Katya Soldak reflects on her childhood in the late Soviet Union: "When I permit myself to stroll through my maze of Soviet memories, I find it so multi-layered and infused with propaganda that it's difficult to find my way out again. Perhaps that's because for me, and others born and raised behind the Iron Curtain, the USSR was not an evil empire or a mysterious communal utopia of sharing and equal rights—it was our home."
Russian Alcohol Consumption Falls 80 Percent in 5 Years, Says Minister
Russia's health minister has said that Russians consume 80 percent less alcohol than they did five years ago, amid a decrease in smoking levels and an increase in the number of people who do sports.
Which Russian Cities Are the Best to Live in?
Moscow only came in 2nd. St. Petersburg is 5th…
Detoxifying the Arctic – 10,600 Tons of Waste Removed from Franz Josef Land Archipelago
In all since 2012, more than 50,000 tons of waste has been removed from the archipelago.
Birth Rate, Mortality Rate Both Hit 10-Year Low in Russia
Russia's birth rate has fallen to the lowest level in a decade, with just 1.69 million births recorded last year, despite government efforts to reverse the demographic trend, according to official data.
Culture
Everyday Soviet Nostalgia
In 1948 John Steinbeck and photographer Robert Capa published A Russian Journal, one of the earliest attempts to chronicle everyday Soviet life for an American audience. This year, two journalists retraced their journey to compare the country in two different centuries.
Russian Cinema Sees 70 Percent Hike in Moviegoers over Four Years
Movies and particularly locally produced films are a rapidly growing business in Russia.
St. Petersburg: City of Revolutions Turns Itself Around – Again
On St. Petersburg's blooming modern arts and culture.
Who Is the Queen of Russian Instagram?
A Russian reality TV host had the world's third most popular Instagram account last year.
Fashion Display at Hermitage Storage Facility Paves the Way for Textiles Study Centre
Current highlights include Peter the Great's tailored justaucorps of silk broadcloth, linen, taffeta and satin, a military-inspired green silk gown made for Catherine the Great, and a white and silver court dress for the future Empress Alexandra Fedorovona, with an 11ft train.
Russian Folklore in the Digital Age
Matochkin views the preservation of traditional songs and tales, through performance and online distribution, as his personal mission.
Russia's Top University Announces New Art Museum in Moscow
MGU, Russia's most prestigious university, is constructing a new multi-disciplinary research center. Vorobyevy Gory research centre at Moscow State University (MSU) will contain a museum that allows MGU to exhibit some of the thousands of paintings in its collection, as well as one of the world's largest collections of minerals.
Soviet-Time Polar Ice Camp Restored To Become a Museum
Within the next four years, historians, curators, and museum workers in Saint Petersburg will restore and curate a museum on the development of the arctic and arctic life- all in an abandoned airplane hangar located on the Tikhaya Bay in Franz-Joseph Land.
Russian Basketball Movie 'Three Seconds' Crowned Box-Office Champ
Just a few weeks after crowning its last all-time record breaking movie, Russia has crowned a new king – this time, the film is an inspirational sports piece about the Soviet basketball team that defeated the US in the 1972 Olympics.
Russia Bans Historical Comedy Death of Stalin for 'Extremist' Content
"Never seen anything so disgusting in my life." – Yelena Drapeko, Deputy Head of the lower house of parliament's Culture Committee
Putin Calls for a 'Revival' of Islamic Education in Russia
"Destructive ideas can only be fought with the help of other ideas," – Vladimir Putin, on how to fight Islamic extremism.
Russian Reformers Failed to Take into Consideration Russian Nationalism and Orthodoxy, Chubais Says
Nationalism took hold in many former soviet republics early after the fall of the USSR – there it raised its own problems, of course. Anatoly Chubais, one the main architects of early post-Soviet policies in Russia, however, says that Russia's reformers could have been more successful if they had recognized the importance of Russian nationalism and the Orthodox Church.
How Russia's Hilarious, Homoerotic 'Satisfaction' Became a Nationwide Meme of Solidarity
"A few weeks ago, fourteen Russian first-year air-transport cadets made a parody of a fifteen-year-old music clip, and now it's all a lot of Russians can talk about. This is a story of spontaneous solidarity, self-organization, and, ultimately, just possibly, the triumph of freedom over bureaucracy."