Russia on the Ground




February, 2018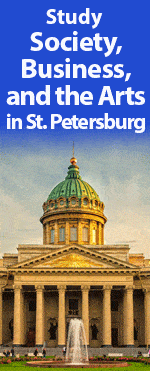 This resource serves to track domestic news inside Russia – focusing primarily on demographics, public opinion, economy, and major domestic political events inside Russia.
It is intended to give students who are otherwise following major issues and events within Russia greater context from which to view those issues and events. This resource lists useful but often under-reported information that can help build a pragmatic and objective view of Russia's domestic situation.
Polls
Russian Attitudes to Soviet Secret Police Are Improving
12% of Russians said they associated the Cheka Soviet-era secret police force with political terror and the persecution of dissidents – in 1997, 23% held the same views. Simultaneously, the number of Russians who associate the KGB secret police with "defending national interests and state secrets" has nearly doubled, from 22% in 2000 to 41% this year.
Despite Last Year's Expectations, Publics Sense Strains in US-Russia Relations
The title here is a fantastic understatement.
Demographics
Russia Reaches Lowest Mortality Rate in 25 Years
Russian mortality levels are falling as the economy generally improves and society recovers from the effects of the 90s. However, births in Russia are also falling as those who grew up in the 90s, a severely contracted demographic, now come of age.
Birth Rate Hits 10-Year Low in Russia
Russia's birth rate has fallen to the lowest level in a decade, with just 1.69 million births recorded last year, despite government efforts to reverse the demographic trend, according to official data.
Civil Society
Generation P: The Stories of eighteen 18-Year-Olds Who Have Lived a Lifetime Under Vladimir Putin
The Moscow Times is continuing to add to its Generation P project – publishing the voices of a wide array of Russia's youth. There is very interesting stuff in here for anyone interested in the diversity of thought of opinions (as well as socioeconomic circumstances) of today's Russian youth.
Protests in Russia's Paper Town
In Segezha, most people are either "paper people" (workers at the local pulp and paper mill) or officers at the local prison colony.
Thousands Rally in Moscow to Commemorate Slain Opposition Leader Before Election
Nemtsov, one of Putin's most vocal critics, was shot dead on Feb. 27, 2015 as he walked across a bridge near the Kremlin. Aged 55, he had been working on a report examining Russia's role in the conflict in Ukraine.
In 2018, Russian Media Outlets Face These Four Challenges
It is common knowledge that high-profile officials in the presidential administration monitor the activity of the media and their staff.
Russia's Media Scene: Not Just a State Affair
It is true that Russia's major TV channels are directly state-controlled or owned by firms the state has a controlling stake in. However, print and electronic press is much more diverse. This long read from CS Monitor gives a lot of perspectives from editors and reporters working across Russia – who report dealing with economic pressures much more than political pressures.
In Russia, a Grass-Roots Bid to Expose Stalin's 'Great Terror'
"Something has to be done so that when the public and the government do decide to face these issues squarely, enough facts have been collected to assist that process," she says. "The worst thing would be if it all slips back into the realm of mythology, and no justice is ever realized."
Politics
The Problem with the Russian Judiciary
Although informative – one thing not covered in this article about Russia's judiciary is that this is not a recent phenomenon. It mentions that problems started "long ago" but doesn't say they are actually inherited from the Soviet system.
Why Putin Is Probably Not Worried About Russia's Latest Opposition Protests
If Sunday's protests were a test of Navalny's ability to challenge Russian President Vladimir Putin, he didn't exactly shake the Kremlin walls, analysts said.
Putin Is Grooming a New Generation to Preserve His Legacy
The Kremlin has ensured that Putin, 65, faces equally toothless opposition in March's presidential election as he seeks to extend his rule to 2024 with a fourth and likely final term. His biggest challenge will be to build a team and a system capable of sustaining Putinism after he's left office.
Ex-Governor Belykh Sentenced to Eight Years for Large-Scale Bribery
Investigators suspected the bribe was intended as payment for including two local companies – a ski factory and a forest-management firm – in a federal investment program as priority projects.
Russia's Vostochny Cosmodrome Bosses Jailed for Mass Corruption
Russia's Prosecutor General determined three years ago that 7.5 billion rubles ($126 million) had been embezzled during the construction of the Vostochny Cosmodrome. Russian investigators brought fraud charges against several ex-employees of Dalspetsstroi, a construction firm working at Vostochny: Vladimir Ashikhmin, Yuri Khrizman, his son Mikhail Khrizman and local deputy Viktor Chudov.
Yekaterinburg Mayor Yevginy Roizman on Why Russians Should Boycott the Elections
Yekaterinburg elected an opposition mayor in 2013. He's actively supporting fellow opposition politician Alexei Navalny now.
Russian Presidential Elections: Predictable Results with an Unpredictable Aftermath
A long read on the upcoming Russian elections from OpenDemocracy – and why they are worth watching.
The Russian Elections are Right Around the Corner – Here's What the Candidates Have to Say!
Vesti, the Russian television news channel, has released one of its reports with English translation of the transcript and video with English subtitles covering the candidates for president.
Russia's Post-Authoritarian Future: A Conversation with Ksenia Sobchak
Ksenia Sobchak took a detour to Washington, DC to speak at CSIS, a think tank, about her campaign and her views on Russia. The whole thing is in quite impressively fluent English.
Russia's Presidential Elections: Predictable Results with an Unpredictable Aftermath
A long read on the upcoming Russian elections from OpenDemocracy – and why they are worth watching.
Russian Presidential Candidate Shuns Communist Party Dogma
On Pavel Grudinin, the Communists' candidate for president.
Putin to Push State-of-Nation Speech Closer to March Vote, Officials Say
Putin is planning to use the nationally televised address to parliament and other officials to outline plans for the fourth term he's expected to win easily in the vote. The Kremlin already delayed it from the usual timing at the end of last year.
Kremlin's Bid to Woo Rich Exiles Home Meets Skepticism
Presidential candidate Boris Titov has been meeting with Russian businessmen abroad.
How to Monitor Russia's Next Election
The upcoming presidential elections differ from thоse in 2012 in multiple ways: The country, the composition of the Central Elections Commission (CEC) and electoral laws have all changed.
90 Percent of Crimeans Plan to Vote for Putin
Russia's presidential elections have been scheduled for March 18, the fourth anniversary of the annexation.
Economy
Russia's Economic Recovery Remains a Challenge
A must read for economy wonks. Russia's economic recovery has been largely successful so far – with Russia "starting to look like a normal country" in most of its economic numbers and even on its way to "putting its emerging market status behind it." However, nearly everyone is expecting significant changes to how the economy is run post-election in 2018. This long-read article takes a look at some major problems that need to be solved and some of the ways being considered to tackle them.
The Surprising Success of Putinomics
Many, many articles out there talk about how Russia's political and economic systems are backwards and wonder aloud at how both can have proved so stable for so long. This article give a very concise answer for that perceived paradox. (The article requires you to make an account – but worth it).
Foreign Investors View Russia's Business Climate More Favorably
At the same time, the number of those who criticize the current state of doing business in Russia and give negative feedback has almost halved: From 53 percent in 2016 to 22 percent.
Why Now Is the Time to Invest in Russia
According to investment professionals, Russia is close to recovery after a poor 2017.
Taking the Bends out of the Russian Ruble's Rollercoaster Ride
The Russian Ministry of Finance released a plan in February to use Russia's oil and gas revenues to buy and sell foreign currency in the domestic foreign exchange market.
20 самых дорогих компаний Рунета — 2018. Рейтинг Forbes
All in Russian – but very interesting. A list of Russia's most valuable internet companies – starting with Yandex, valued at $12 billion.
Russia to Name First Woman CEO as Deripaska Steps Down
Russia has above-European-average numbers of women in high ranking political positions, and in entrepreneurial, science, and technology professions. However, Bouriko will be the first woman CEO to run a resource major in Russia.
S&P Gives Pre-Election Boost with Rating Upgrade
Russia has been upgraded by the S&P, rising above "junk" status for the first time in three years. More importantly than just a sign that its economy is stabilizing, this now puts Russia back on the radar of emerging market investment funds. These are now expected to now push some $2 billion into Russia.
When Russian Officials 'Nightmare' Your Business, You Can Lose Everything–Even Your Life
If a well-connected rival wants somebody's law practice or tech startup, there's a fair chance he can get it. Here's the latest twist on these assaults.
Russia's Fishy Business
Russians love fish – it's one of the few distinctly Asian traits of its otherwise European culture. When the first fast food eateries began to appear in the 1990s following the fall of the Soviet Union, Planet Sushi took the market by storm and can now be found across the country and in the other countries of the Commonwealth of Independent States (CIS). Some long-term residents of Moscow refer to the 1990s as "the sushi years".
Russia's Import Substitution Has Not Been a Great Success
While pig farmers have been buoyed by Russian imposed tit-for-tat agricultural sanctions, machinery imports from the west have actually increased.
Russia's Untapped Arctic Potential
Exploring why company turf wars and Western sanctions are preventing Russia from extracting oil and gas from the Arctic.
Sberbank Becomes the Second Most Valuable Bank in Europe
Sberbank is the main creditor of the Russian economy and holds the largest share of the deposit market.
Japan To Present Plan for Modernizing Vladivostok's infrastructure to Russia
In rebuilding Moscow, Russia called in experts from Europe to advise on best practices. The result has been a stunning positive reformation of the city. Now, Japan is offering to help Russia do the same thing for Vladivostok on the other end of the country.
Russia Tops US in Global Energy Company Rankings
Russia is the only country with two integrated oil and gas firms in the top 10. That would be Gazprom, controlled by the state, and Lukoil, controlled by Forbes-listed billionaire and its shareholders.
Culture
Russia Calls in Army After 'Snowfall of the Century' in Moscow
It takes a village (and sometimes an army). Russian soldiers have been deployed to the streets of Moscow after a record-breaking snowfall.
«Яндекс» занялся продюсированием кино
Yandex, which is alternately described as Russia's Google, Uber, and Amazon, may now be edging into Netflix territory as well – by directly participating in the production of films and TV shows.
Tretyakov and Rem Koolhaas Have Designs on Moscow's Vast Soviet Exhibition Space
The State Treytakov Gallery will finally have full run of the Central House of Artists, making it the largest exhibition space in Russia. Dutch architect Rem Koolhaas also unveiled plans for the redesign of the New Tretyakov, the museum's current half of the building, in collaboration with the Russian firm Reserve. Legal issues still need to be resolved before the project can incorporate both sides of the complex, but officials from the Ministry of Culture don't anticipate any further delays.
10 Years of Gosha
Gosha Rubchinsky has become a post-Soviet icon whose sportswear-influenced designs play with what it means to look "post-Soviet." As fashion trends rise and fall as quickly as waves, Rubchinskiy continues to capture attention. He has collaborated with Russian rave pioneer Timur Novikov, director Renata Litvinova, and artist Erik Bulatov, and many others during his ten year career.