Russia on the Ground




December, 2017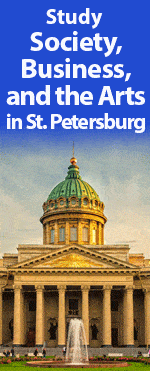 This resource serves to track domestic news inside Russia – focusing primarily on demographics, public opinion, economy, and major domestic political events inside Russia.
It is intended to give students who are otherwise following major issues and events within Russia greater context from which to view those issues and events. This resource lists useful but often under-reported information that can help build a pragmatic and objective view of Russia's domestic situation.
2017 Hottest Year on Record in Russia
Above average temperatures are expected to remain through January.
Polls
Majority of Russians Regret Soviet Collapse
The majority of those who were unhappy with the collapse of the USSR said they missed a unified economic system. They were followed by respondents who said that people "lost the feeling that they belonged to a great power." Others cited a rise in "mutual distrust and bitterness."
Октябрьская революция: 1917-2017
A recent poll of Russians on what they think of the 1917 revolution: 57% thought that the revolution had both pluses and minuses; 45% thought that the revolution represented the will of the people, while 43% did not; And 92% concluded that Russia does not need a revolution today.
Russians Revere Military More, Want Family Members to Serve in Armed Forces
"Russians point to the war in Syria, including the success of the Russian army, as one of the main world events of the year for the third year running (38% in 2017)," the report says.
Под прессом взятки
A new poll by the Chamber of Commerce reveals that 80 percent of Russian entrepreneurs face corruption in various manifestations – typically when obtaining permissions and certificates.
Patriotism at Historic High
64 percent of respondents said that Russians are a "great nation with a special place in world history." Only 13 percent shared that sentiment in 1992.
Russians Are Increasingly Generous with Online Donations
Apparently, Russians trust individuals more than charitable organizations: charities received only 10 percent more online money transfers this year, while the total amount of donations to individuals increased 33 percent.
Politics
Vladimir Putin's Annual News Conference in Side-by-Side Translation
GeoHistory has turned Vladimir Putin's annual news conference into a free language lesson by placing the official transcript and official translation in side-by-side format. Video is also available in the original Russian and dubbed into English.
Putin: Explosion in St. Petersburg Supermarket Was Terror Attack
Putin noted that he ordered head of the Federal Security Service to apprehend the perpetrators by the book but also to eliminate them on the spot if they are going to present danger to life and health of law enforcement officers.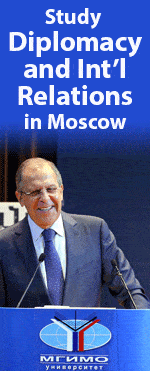 Russia's Regions Strike Back: Provincial Leaders Want More from Moscow
Russian regional leaders are rediscovering their power and their ability to fight with Moscow over budgets and autonomy. Discontent over Moscow siphoning off regional funds has reached a breaking point, while Tatarstan is in a new contest with the center over regional language rights.
Putin's Mr. OPEC Becomes an Oil Market Player
After the next Russian presidential elections, most Russia-watchers will be scouring sources for who might be tapped as Putin's successor. Bios like this one (which is really quite interesting) are likely to be common.
Former Russian Economy Minister Jailed for Eight Years for Bribery
Central banker Alexei Ulyukayev has been sentenced to eight years of strict regime incarceration for receiving a $2mn bribe from the head of Rosneft oil giant Igor Sechin. The court also banned Ulyukayev from serving as a state official for eight years even after he serves his sentence.
Russian Duma Passes Debt Forgiveness Plan and New Laws Regarding Foreign Agents
The tax measures were initiated by President Vladimir Putin.
Open Russia Online Resources Blocked in Russia
Open Russia has been blacklisted by the Russian government as "extremist." Open Russia was founded by former oil magnate Mikhail Khodorkovsky and its board once included Henry Kissinger. The same decision also blacklisted some related sites: imrussia.org (Institute of Modern Russia), khodorkovsky.ru (Mikhail Khodorkovsky's personal website), and vmestoputina.ru (which explored alternatives to Vladimir Putin). The websites are still accessible outside Russia.
Russia's Putin Calls for Web Activities of Some Firms to Be Monitored
He did not name the companies or say if he was concerned about the activities of foreign or local firms, but Russia has been accused by the United States and other Western nations of meddling in their elections.
Putin Announces 2018 Presidential Bid, Surprising No One
"Putin has officially announced his entry into the 2018 Russian presidential race."
Everything You Need to Know About Presidential Elections in Russia
A brief overview of the names and statistics.

Russia's Olympic Ban Strengthens Putin's Re-Election Hand
"Various sanctions are being turned into instruments of nation-building."
Russia Is Returning to Growth (Just in Time for an Election)
After a difficult recession and the economic fallout from sanctions, Russia's economy is finally stabilizing- even growing. This economic upturn could greatly influence the upcoming presidential election.
Elections as Regime Referendums
In some ways, the political equilibrium is remarkably democratic – a sort of "coherent extrapolated volition" of the distilled will of the Russian people (well, unless oligarch interests, institutional resistance, embedded ideological blinkers, etc. get in the way; in Russia as elsewhere, politics is the art of the possible).
End of an Era: Russian Communists Trade Veteran Leader for Farm Mogul as 2018 Presidential Pick
Russia's Communist Party is still it's #2 party, but Russia's communist movement has become badly fractured over the years, splitting into multiple parties largely over disagreements with the KPRF's long-standing leadership. Nominating Grudinin as presidential candidate is likely to boost the party's performance greatly (though not likely enough to win the election). Grudinin is well liked in Russia, is politically experienced but an outsider to the KPRF, and, most importantly, has a reputation of "making communism work" in the form of socially-conscious, worker-focused, successful businesses. Depending on how this plays out, it could be the beginning of a revival for Russia's fading Communist party.
The Sovkhoz Candidate
On the new Communist candidate for president and his stated political positions.
Artificial Intelligence Robot 'Alisa' Nominated for Russian President
AI 2018? Would you vote for an artificial intelligence?
Russia Election Boycott May Be Illegal
As expected, Russia's top election body on Monday formally barred Navalny from a presidential run. Navalny, an anti-corruption campaigner and Putin's most prominent rival, promptly put out a video statement saying that the ban shows "Putin is terribly scared and is afraid of running against me." He called on supporters to stay away from the vote in protest.
Пора выбрать: Адексей Навальный, кандидать в президенты России
Alexei Navalny has published his presidential platform. It proposes big changes: tripling the minimum wage, halving the size of the army, ending state corporations, imposing visas on Central Asians, and calling Crimea "a problem without a solution." (in Russian)
"I Don't Like the Central Election Commission":
Alexey Navalny's Speech to Government Officials Who Moments Later Barred Him From Russia's 2018 Presidential Election (Full Translation)
Платформа Ксении Собчак
Russian presidential hopeful Ksenia Sobchak has published her political platform. It bears striking resemblance to Navalny's: slashed military budgets, liquidated state corporations, and decentralized federal power. The major departure she makes is calling for integration programs for migrants (and calling Navalny's idea of imposing visa regimes on Central Asian states "ineffective) and otherwise directly embracing "western values" without any nationalist overtones. (in Russian)
Grigory Yavlinsky on the Goals and Costs of His Participation in the "elections"
Liberal candidate for president gives his statement (in English) on his participation in next year's Russian presidential elections.
Economy
Investors into Russia Should Brace for a Turbulent 2018
What has been a disappointing, albeit relatively calm, year is about to give way to a much more energetic and news-filled six-month period, starting in early February until late July.
Putin Says Russia Should Ditch Petrol in Favor of Natural Gas Fuel
It is cheaper and more eco-friendly, he said.
Two Lean Years: Russia's Budget for 2018-2020
A worrying few years lie ahead for Russia's economy. The Russian government is cash-strapped at both national and regional levels, and it will be education, health, wages and welfare that take the hit. High military spending is set to continue.
Silk Road Fever Grips the Russian Far East and Boosts Economy
When Russia first began to integrate its Far East territories, it aimed to ship their massive resources West. Today, those resources are much more like to head South – to China, which is increasingly connecting itself to the Russian region.
Transporting: Russia's Rent Addiction and Far East Infrastructure
Since its birth, Russia has struggled with how to build the infrastructure to pull its massive lands together. Here is how the numbers in its Far East currently stack up.
How Russia's High-Tech Start-Ups Are Looking Beyond Oil
Andrei Trubnikov has built up a cosmetics empire based on Siberian plants. He set up Natura Siberica with $5,000 in the late 1990s. Today it has an annual turnover of about $300m (£225m), employs 4,000 people worldwide and exports to 45 countries.
Ivan Mitin: The Man Rethinking Leisure, From Pay-Per-Minute Cafes to Cottages in the Woods
Known in the west for his insanely popular "Ziferblat" freedom cafe in the trendy Shoreditch area of London, Mitin has marketed leisure in a distinctly Soviet context in Russia. Bolotov Dacha sits to the southeast of Moscow, clad in the blue-and-white color scheme of a previous era and steeped in Soviet sensibilities with a modern twist: the property boasts guest houses, co-working stations and an eco-farm sitting next to a wild forest.
Russia to Increase Salmon Aquaculture
Russian fish farming is growing – and expanding abroad.
Tourists Vising Moscow Reach 21 Million Per Year
Much of this is domestic tourism brought in by events and festivals now held in the city.
Black Friday Comes to Russia; Watcom Shopping Index Continues to Underperform
The index measures the number of shoppers in Moscow's leading malls using facial recognition technology and security cameras.
Russia's Largest Phone Carrier Is Taking on Uber
MTS, Russia's largest phone carrier, is throwing its hat into the ring of services offered by carriers, adding video medical appointments and taxi apps to its lineup of more than 20 apps.
Skyscraper City Becomes Citadel of Putin's State Capitalism
Moscow's centerpiece skyscraper cluster, built to be an international financial center a la the World Trade Center, is instead becoming a centralized point for government ministries and state-owned firms.
Russia To Send First Arctic Gas Cargo to Britain in the Wake of Supply Crisis
Britain has emerged as the unlikely first recipient of liquid natural gas from the £20bn Yamal project on Russia's northern coastline.
Russia Shouldn't Grovel to 'McDonald's Bas***ds' – Local Restaurateur
McDonald's opened in Moscow shortly before the fall of the USSR. They signed 50-year contracts with the city at that time. Since then, the rising value of Moscow real estate and inflation have driven up rents considerably. The Moscow authorities have actually taken McDonald's to court to try to get the "economically unfair" contracts thrown out. The courts sided with McDonald's. So the "benefit" isn't really so much "given" by the authorities as it the result of a very early investment that is paying off in boatloads of savings…
Cryptomania: A Look at the Tech Revolution Sweeping Russia
An unorthodox explainer on what cryptocurrencies are and how Russia is involved in them.
Disruptions to Russian Small Business Financing
A podcast covering recent disruptive developments in how Russian small businesses are financed… and how they are making at least one Australian some serious cash.
Russia's Central Bank to Nationalize Promsvyazbank
PSB is the country's ninth largest lender and this is the third such collapse in under four months.
Russia's CBR Takes Market by Surprise with 50bp Rate Cut to 7.75%
This is the sixth time the CBR has cut rates this year, while inflation has been falling fast, driven down in part by an all-time record harvest of 133mn tonnes of grain that beat Soviet records.
Putin Tries to Lure $1 Trillion Home as Sanctions Fear Grows
Putin told lawmakers late Monday that a new capital amnesty program was needed "given the foreign restrictions, which instead of lessening are now worsening," according to a transcript posted on the Kremlin's website. This "should stimulate the return of capital to Russia," the president said, without specifying how long the measure will last.
Russians Worried of Secret 'Blacklist' Launching in February
Estimates range from an additional 50 to as many as 200 people being added.
No Politics at Russia's New Year's Table, Please
An old staple of New Year's tables across Russia, canned Estonian and Latvian sprats, has been one of the many casualties of tit-for-tat sanctions between the West and Russia since 2014.
Demographics
Russia Is Stuck in the Middle Income Trap
One of the things that keep countries in this trap is that while life could be better, it's actually not that bad. The Kremlin is banking on the population's preference for the status quo over radical change to ensure that President Vladimir Putin is a shoo-in at the March 2018 presidential elections. But another six years of Putin's rule will only make it harder to escape from Russia's mediocrity.
A Pastoral Lost: The Withering of Russia's Old Soviet Farms and Villages
State farms like Komsomolskoye were once building blocks of the Soviet system, and heirs to Russia's ancient village culture. But today they are almost ghost towns, with mere handfuls of pensioners still calling them home – risking the loss of a whole way of life.
Preserving the Khanty Way of Life
A Russian photographer visits the Khanty, who are indigenous to lands near Russia's center. He documented a way of life changing from traditional nomadism to settled modernity as well as efforts to preserve traditional ways via ethno-tourism development.
You Are What You Eat: Food Is Nationalism in the Caucasus
The "food wars" are being fought over national identity and are fueling ethnic conflict. "From coffee to khachapuri, the disputed dish is merely the surface… Within the USSR's nationality policy, the concept of authenticity was highly valued, since ethnic groups, in order to qualify as autonomous regions, had to prove their identity, demonstrate that the inhabitants were indigenous of their territory. Thus, food, as an intrinsic part of national identity, has come to be one of the sharpest weapons for defending not only cultural heritage, but the present right of nations to exist."
Russian Minorities Fear for Languages Amid New Restrictions
Russia has moved to scale back the number of hours spent studying indigenous languages in schools across the multi-ethnic state. At the same time, some of Russia's minorities are supporting new initiatives to boost their languages and cultures.
Russian Answer to Opoid Epidemic: 'Cold Turkey'
Russia's opioid abuse problem is just as large as America's, but treated much differently. While Russian doctors acknowledge that their methodology has a lower success rate, they stand by their particular, politically informed rehabilitation that doesn't treat addiction with more drugs. Instead of using "quick fixes as the cheapest and easiest way to treat people" who can't afford to pay for expensive rehabilitation, Russian doctors advocate tough love and a cold turkey approach within their public healthcare system.
Matviyenko Calls Decrease in Number of Orphans Unprecedented
The number of orphans has halved in Russia.
Young Russia
"Young Russia" is an online documentary series about young Russian women, founded by young Russian filmmakers Salomeya Sobko and Maria Dudko, who both grew up outside of Russia. When they returned to Moscow, they discovered that young women were the most misrepresented group in contemporary Russian culture. Their series aims to rectify that.
Culture
Holidays in Russia: Histories and Official Days Off for 2018
As the New Year approaches, learn about holidays in Russia! Histories, descriptions, and official days off (and "working Saturdays") for 2018 are all given.
How Russia's Film-Makers Are Playing Hollywood at Its Own Game
Russia is getting better at producing films that can compete against Hollywood for market share in Russia, according to this article from the Financial Times.
Russian Cinema Sees 70 Percent Hike in Moviegoers over Four Years
In 2012, there were 1,000 movie theaters in Russia, while in 2016 there were 1,700. As for cinema ticket prices, in 2012, the movie ticket was 225 rubles ($7.5), while in 2016 the price was 250 rubles ($4.3). "These are among the lowest prices in Europe," President of the Russian Filmmakers Union Nikita Mikhalkov noted.
St. Petersburg: City of Revolutions Turns Itself Around – Again
St Petersburg has endured its fair share of suffering: from its construction in the early 18th century, which cost the lives of thousands of serfs, to its siege during the second world war, then the collapse of the Soviet Union and the ensuing chaos, when it reverted to being called St Petersburg, having been Leningrad for the duration of Soviet rule. All this change has left its mark on the city.
What Russians Are Reading
"I've lived here for 23 years but I'm originally from Armenia. Russians definitely read more than Armenians. Because it's warm in Armenia, you don't want to hide in a corner and read. I've been to other warm countries: Cuba, Thailand. I'd just walk around and chat with people and go to the beach. But Russia is cold, you want to go home, shut the door, and read, read, read."
Russia Banned from Winter Olympics by I.O.C.
Russia has been barred from the 2018 Winter Games for systematic doping. It's a punishment without precedent in Olympic history.
Chess Champion Draws Line on Defending Titles Where "Women's Rights Are Violated"
To Anna Muzychuk, passing up the opportunity to defend her dual titles at the world speed-chess championships this week in Saudi Arabia was difficult. But ultimately, the 27-year-old Ukrainian grand master concluded, she didn't want to compete in a country where "women's rights are violated."
Did Russians Find Alien Life Clinging to the International Space Station?
Russian Cosmonaut Anton Shkaplerov is preparing for a third mission to the iSS on December 18, and reported to media that extra-terrestrial bacteria was swabbed from the hull of the ISS. While the real answer is far less exciting, it is an interesting look into life in space.
Welcome to a Failed Utopia: New VR Tour Explores Moscow's Planned Soviet City
Virtual reality tours have come to Moscow through the genius of the Moscow Through the Eyes of Engineers tour company.
Russian Ski Jumpers Decide to Take Part in 2018 Olympics Under Neutral Flag
Russian ski jumpers will compete under the International Olympic Committee flag.
Putin Crowned SUPERPUTIN at New Art Exhibition in Moscow
The 'SUPERPUTIN' exhibition, which opened on the same day that Putin announced his reelection bid, portrays the president as a Roman emperor, Santa Claus, a superhero fighting terrorists during a lunch break and an Olympic athlete shooting a "Putin blaster."
Controversial 'Banned' Russian Ballet About Gay Soviet Dancer Finally Premiers at Bolshoi
"Kirill came back from the Bolshoi the evening just after he learned his show had been banned, and we were, as it happens, running through A Midsummer Night's Dream at the Gogol Centre. I remember what he said: 'I've just come from a play that won't happen to a play that doesn't exist'."
Moscow Show Smashes Myth of Drab Soviet Design
A new exhibit on Soviet design explores how creativity, quality, and style existed in a country that wasn't exactly a consumer paradise, but did want to provide material goods, especially to children.
No HIV Test? No Wedding in Russia's Ingushetia
In an attempt to cut AIDS rates, local officials are instituting mandatory HIV testing for all couples hoping to marry in Russia's North Caucasus region of Ingushetia starting next year.
Russia's Competition To Design New Monument to Solzhenitsyn Extended
The competition to design a new monument to Soviet dissident Alexander Solzhenitsyn has been extended. The jury chose four finalists to continue working on the project, using the judges' feedback, after they determined that none of the entries were adequate.
Journey to the North Caucasus
Gorgeous photojournalism from the Caucasus.
Who Is the Russian Queen of Instagram?
According to Instagram's end of year stats her "Insta stories" received more views than Kim Kardashian's, despite the fact the Russian has 10 times less followers compared to the American socialite: 11 million to 104 million.
Bolshoi to Keep Controversial Nureyev Ballet in Its Repetoire After Next Summer's Runs
The ballet premiered on December 9, 2017. Its creators are composer Ilya Demutsky, choreographer Yuri Possokhov, and producer, theater designer and libretto author Kirill Serebrennikov, who is currently under house arrest on embezzlement charges.